Please note that this blog refers to a Triptease product - the Express Mobile Experience - which has now been closed down. You can find out more about the decision to discontinue support for this product here.
Throughout the past year, Triptease data has consistently shown that mobile is where the recovery is happening. This, coupled with the fact that many of our partner hotels are keen to improve their mobile experience in the year ahead, means that our continued focus at Triptease is on how we can help hotels to provide seamless and high-performing mobile experiences for their customers.
A recent short video published by Think with Google highlighted the three reasons why businesses lose customers on their mobile site. To help hotels overcome these blockers, we thought we'd share some quick and simple solutions you can implement today.


Scrolling fatigue
Mobile commerce has accelerated during the pandemic, with every second purchase made on a mobile in the UK last year according to Google. But with only three out of ten searchers actually completing their purchase, something about the mobile experience is clearly holding them back. Google claims that the biggest barrier to completing a purchase is scrolling fatigue. Having to search for too long to find the best option is repetitive and aimless - particularly when you're on a mobile device and can only see one or two options on the screen at a time.
Triptease solution: Audit your website, reduce the amount of content that customers have to scroll through and make it easy for them to see your room types and offers. If you've never run an audit of your mobile website before, you can find a video guide along with a range of free, downloadable resources here to help you get started.
If you're looking to improve your mobile experience as a result of your audit, the Express Mobile Experience was designed specifically to tackle this type of issue for hotels. It shows a maximum of three room types on load, each with a maximum of two rate types. The guest can then choose to see more room or more rates types if they are interested in finding out more.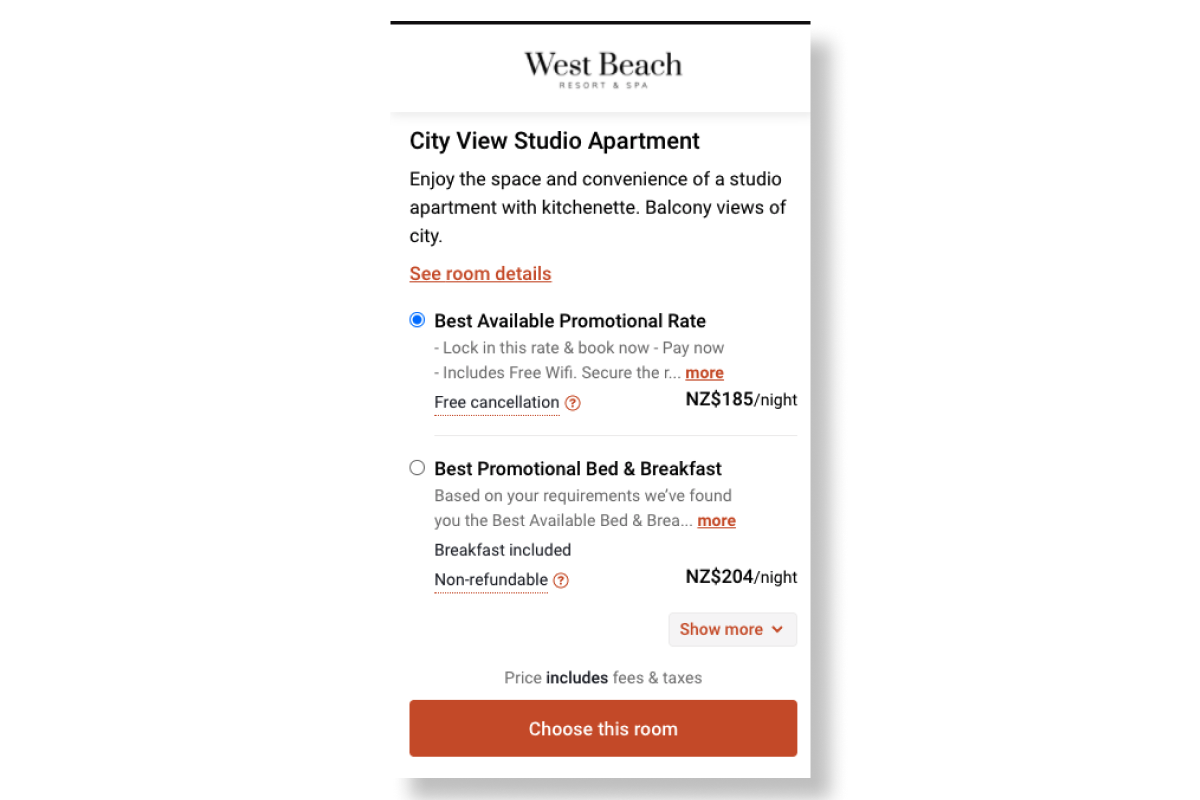 An example of a hotel's rooms and rates page within the Triptease Express Mobile Experience.
Similarly, the Express experience shows the first two lines of the room description and two lines of the rate description, to again prevent the mobile site from displaying a massive wall of text that users need to scroll through. If the customer is interested, they can expand the text. For rates, key selling details are pulled out and tagged appropriately e.g. free cancellation.
The whole experience is designed so that a room and its rates fit on a standard mobile screen, which helps guests easily compare the deals for that particular room. This is especially useful when a customer has narrowed down which room they want and are making the final choice about which rate is the best value. This means less scrolling fatigue and fewer bookings abandoned!
If you're happy that your mobile site is as clear and easy to navigate as it can be, you can use Targeted Messages to show the right personalized content and offers to your mobile guests, just as you would on your desktop website. If you'd like to know more about Triptease mobile messages get in touch with the team today for a demo.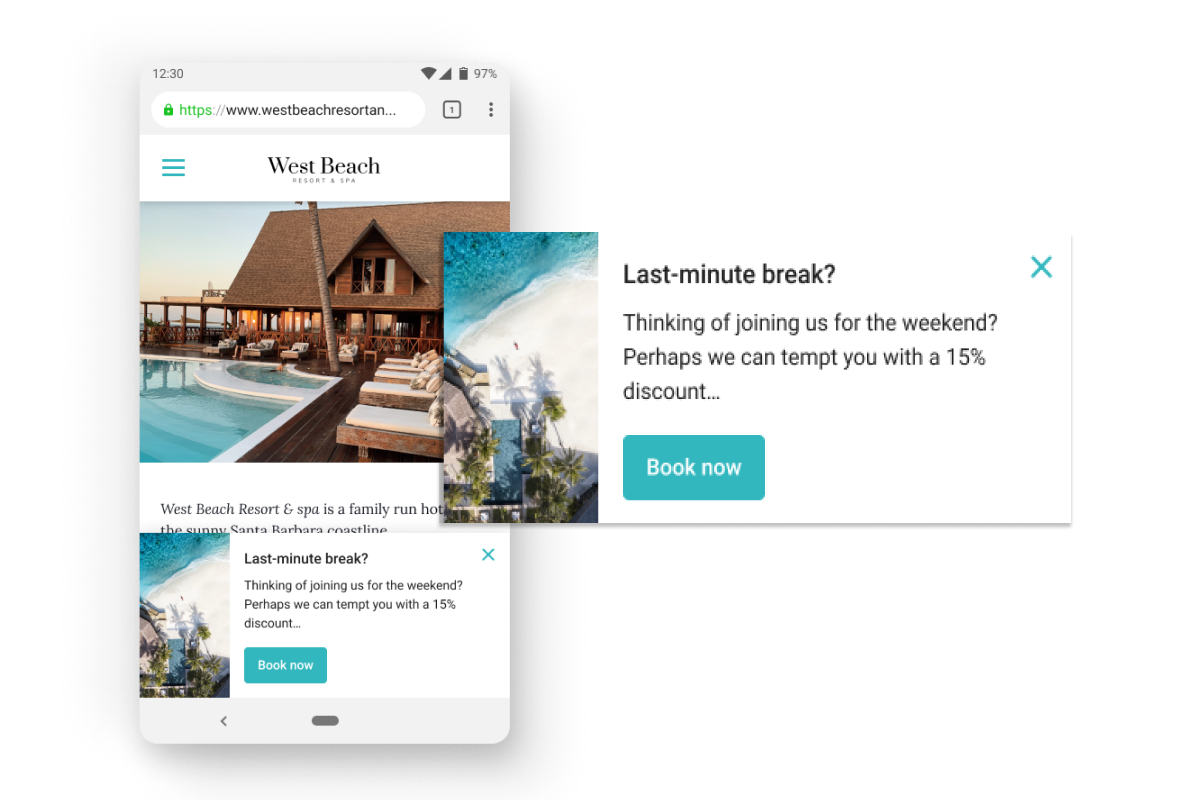 An example of a Triptease mobile Nudge Message
Unfulfilled autofill
A second key frustration for customers is not being able to easily retrieve their personal information in order to autofill things like payment or booking forms. Mobile users are often in a more public space, which means taking out a credit card to input details is not ideal. Additionally, inputting these kinds of complex details manually on a tiny screen is rarely an enjoyable or convenient experience.
Triptease solution: Provide a mobile experience that properly tags the form fields, personal info and payment details, to work with autofill on the customer's phone. This means they won't need to pull out their credit card and can move through that step with just one click.
If your booking experience doesn't currently provide this functionality, get in touch to hear about the Triptease Express Mobile Experience. This personalized, fast loading mobile checkout experience works seamlessly on top of your existing booking engine, with no new integration required.


Site load speed
Google notes that delays of even a fraction of a second can lead to friction and frustration for your customer. They won't stick around for the final checkout phase if it takes too long to get there.
Triptease solution: Check your mobile site load speed using Google Lighthouse. This is an automated tool for improving the quality of web pages. You can run it for free on any web page to audit things like performance, accessibility or SEO. You can find instructions on how to run a Google Lighthouse audit on your mobile website here.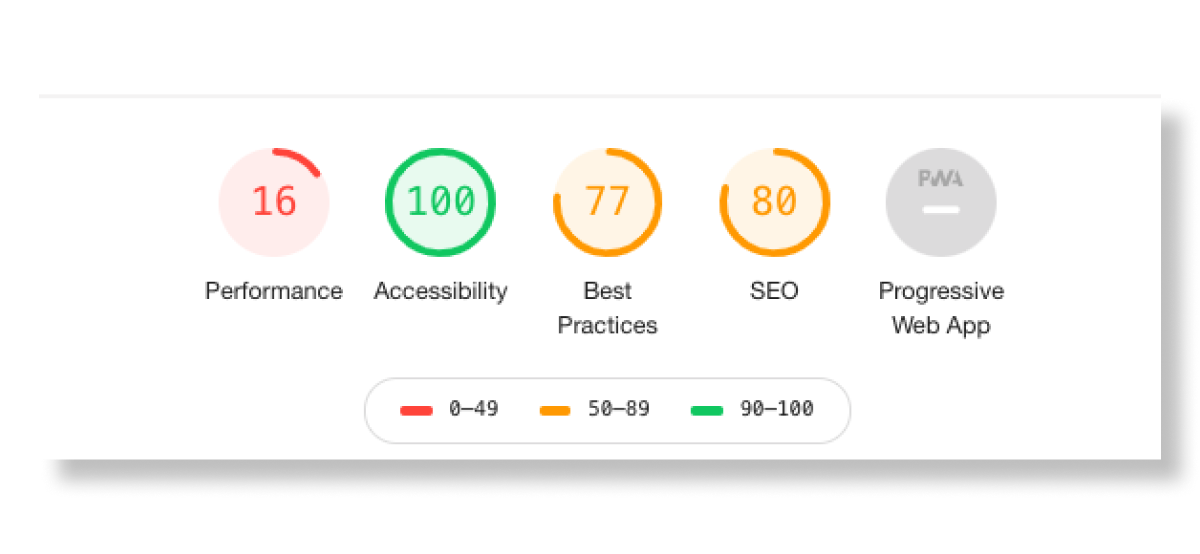 An example of a low Google Lighthouse performance score for a hotel mobile website
Across the key booking engines that Triptease clients work with, we've found that performance scores on mobile are consistently low. If that's the case for your website the Express Mobile Experience provides Google performance scores on average two to three times higher than a hotel's booking engine. Express works with your booking engine - it doesn't replace it - so you'll see bookings recorded as normal by your booking engine. Interested in a demo of Express? Get in touch with the team today.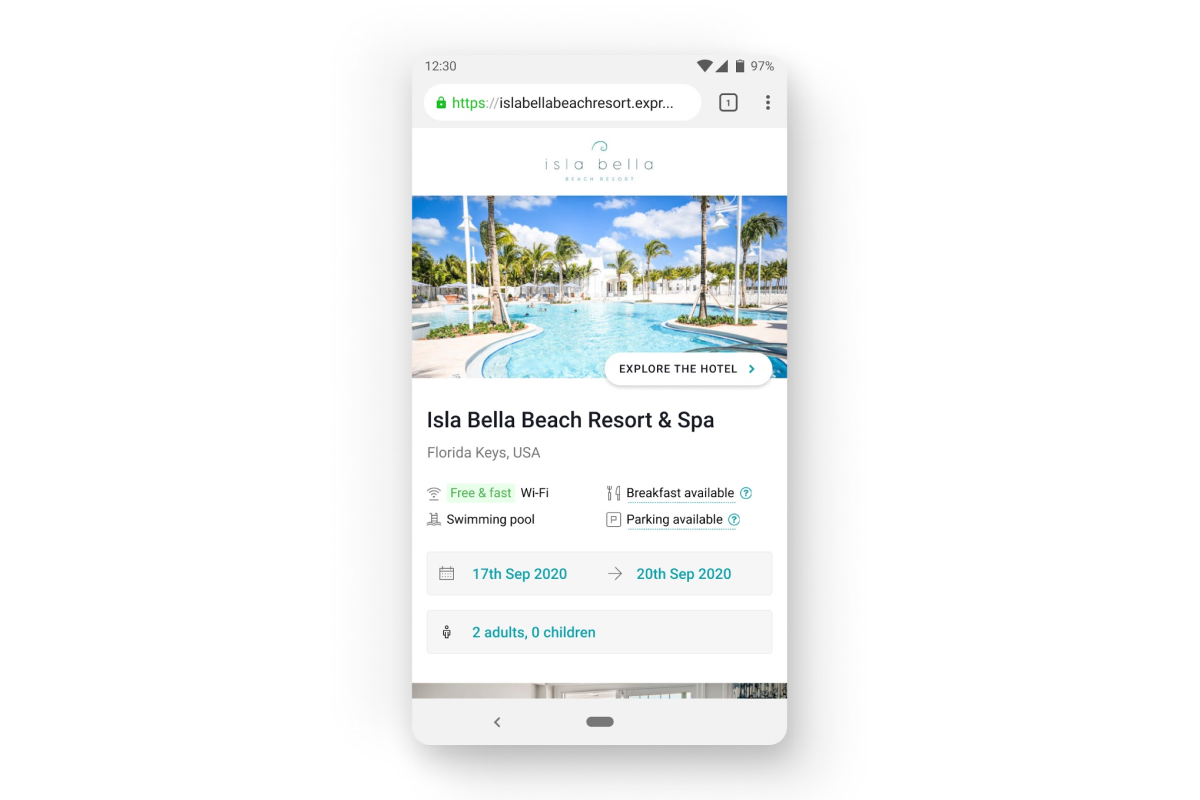 An example of the Triptease Express Mobile experience.