The stands are ready, the coffee is brewing, the business cards are stacked and the negotiations are commencing — ITB is finally here!
Triptease got to Berlin nice and early and found the city already buzzing with excitement. The pre-match talk seemed to be focused around one main topic: automation.
It's not a new theme — the phrase "rise of the robots" has been doing the rounds for a few years — but it feels that this time around the conversation has moved on. The travel industry is taking artificial intelligence, bots and automation a little bit more seriously and seeing value in the realistic and practical applications of the technology.
We're playing our part. Visit the Triptease stand (no 100, hall 8.1) over the next four days to hear all about how and why we built Auto-Agent, the automated chat bot designed to answer questions about your hotel.
Auto-Agent sits within our Front Desk chat service. We launched Front Desk back in 2017 because we knew there was a huge industry demand for a chat product built specifically for hotels. However we also know how tricky it can be for busy hoteliers to offer the speed and quality of service that their guests expect when chatting online. Auto-Agent responds to guest questions instantly with informative replies about your hotel. In other words, it helps hoteliers provide a quality chat service all the time, with very little additional staff resource.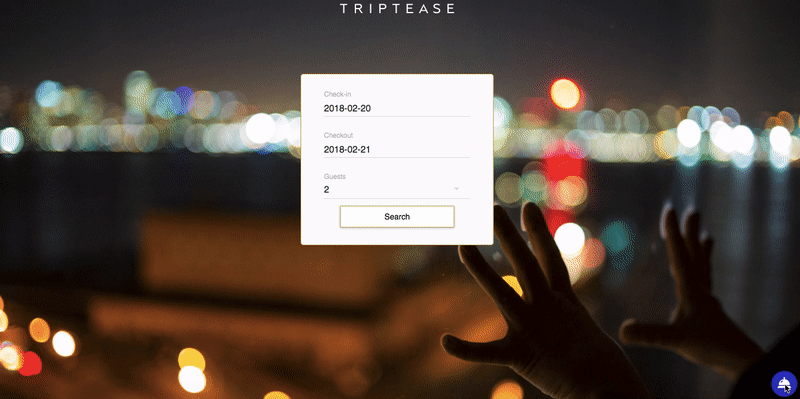 As our co-founder and Chief Product Officer Alasdair Snow wrote last week, luxury experiences so often start with a meaningful relationship between hotelier and guest. Through Auto-Agent, and automation more generally, hotels can provide this luxury service at scale. You can appreciate why therefore so many hotels will be itching to learn more about this subject in Berlin this week.
Elsewhere at ITB, fellow exhibitors will be setting out their own visions for an automated future. SDL will be looking at content and how technology can automatically create, translate, and publish material. There has already been a strong reception for the live demo of service robot Pepper, which joined Head of ITB David Ruetz to welcome attendees.
Otherwise, no doubt there will be a huge crowd for Ctrip's Jane Jie Sun when she takes to the stage for a keynote on global peace and prosperity. Her views on China's tourism trends could have huge ramifications for the hotel industry worldwide.
We will also be listening to Booking.com boss Gillian Tans' interview later to find out how she sees OTAs evolving in the coming years and, hopefully, hear what she makes of Airbnb's latest moves further into the hotel space. (We posted our analysis on Airbnb and the implications for hotels yesterday - take a look.)
In the meantime, we will be making a visit to the very convenient "espresso ambulance" and dodging the delegates dashing to their next meetings on scooters. We'll be sharing our thoughts on this year's ITB over the next few days so stay tuned to the blog. We'll also be on Twitter and LinkedIn too so you can see more regular updates then too.
---
Want to keep up with Triptease content? Sign up for our newsletter and we'll send your our best direct booking tips fresh to your inbox every week.