Hotelier's guide to the post-covid landscape
Triptease are direct booking experts, trusted by over 10,000 hotels across the globe.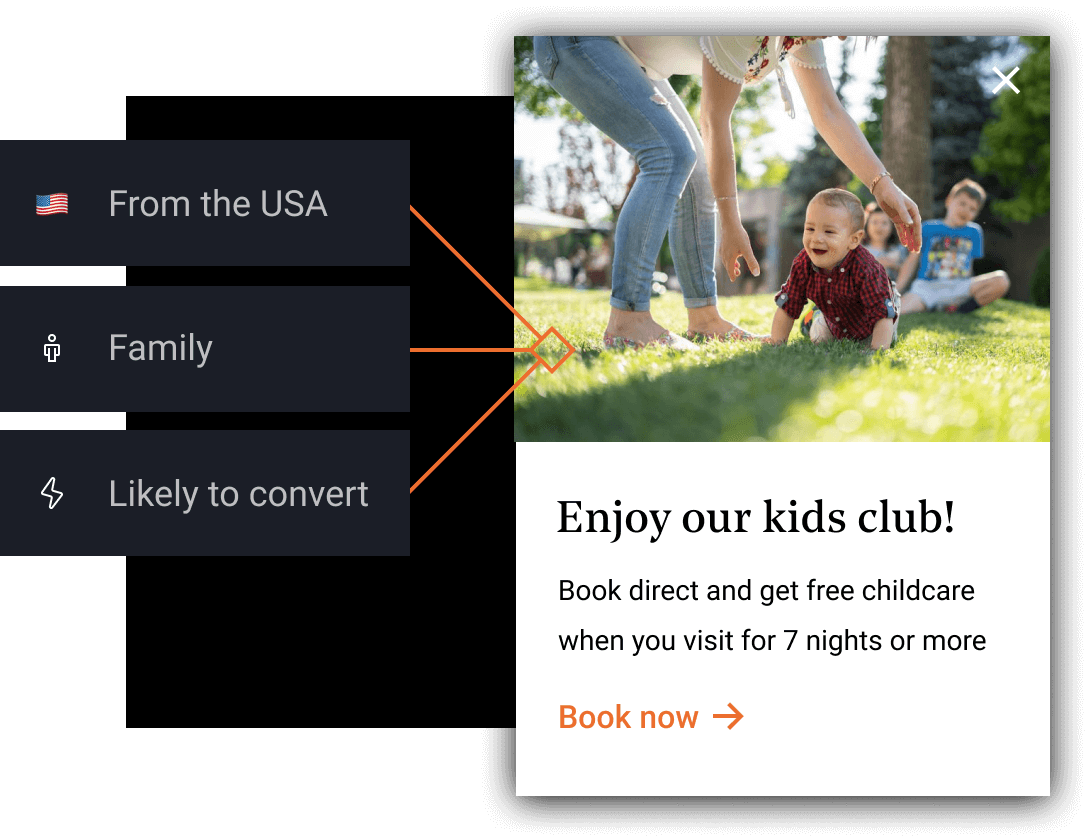 Increase your direct bookings with Triptease
The Triptease Platform is built to help hotels take back control of their distribution, drive direct bookings and increase their direct revenue.

The platform identifies a hotel's most valuable guests then works across the entire customer journey - from paid search and metasearch through to onsite personalization, price monitoring and retargeting - to make sure they book directly at the hotel.