Maximize the effectiveness of Triptease's tools
Register now for the four-part virtual webinar series
The Triptease Platform and how it works for you.


Join the next session: 15th March, 4pm-5pm SGT
Get an overview of the Triptease Platform including key audience insights for your hotel and how to create personalised On-site Messages.



Parity and Data Insights.


Join the next session: 22nd March, 4pm-5pm SGT
Stay on top of OTA undercutting with the Parity Monitoring Dashboard, and use Data Insights to benchmark your performance and identify areas for improvement.



Advanced On-site Messages Strategies - Easter Campaigns.


Join the next session: 29th March, 4pm-5pm SGT
Understand how you can better utilise personalised On-Site Messages to drive the results you want. Learn best practices and get inspiration for the upcoming Easter campaigns.



Channels: Metasearch, Retargeting and PaidSearch.


Join the next session: 5th April, 4pm-5pm SGT
Learn about our Attract Channels to optimize your conversion strategy and increase ROI.
Please note: if a session time has passed or you're unable to make a specific time, please still select this session on the registration form and leave a note. We will arrange for you to join the next available.

If you have any questions about the event, don't hesitate to reach out to us at customersuccess@triptease.com.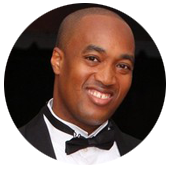 "Triptease's events are one of a kind and have been the most useful online marketing focussed workshops that I've ever attended."
Sanovnik Destang, Bay Gardens Resorts