The inaugural Direct Booking Summit: Asia-Pacific will be touching down in Singapore on February 27-28. In anticipation of what promises to be an unforgettable event, we've been catching up with our best-in-class speakers about direct bookings, the APAC hotel industry and what the future holds.
Today we're speaking with Sunish Sadasivan, VP of E-Commerce & Revenue Management at Chroma Hospitality. Sunish will be addressing our delegates on the highly-relevant wholesaler challenge - where rates intended for wholesale end up on uncontracted third-party sites, breaking rate parity and damaging a hotel's Best Rate Guarantee. Read on for a preview of what Sunish has to say.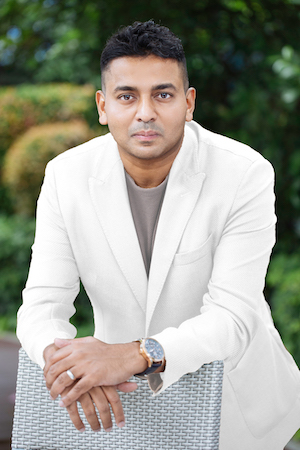 Sunish Sadasivan | VP E-Commerce & Revenue Management | Chroma Hospitality
Triptease: Why will you be speaking at the Direct Booking Summit in Singapore?
Sunish: The Direct Booking Summit: Asia-Pacific will be the first event of its kind for hoteliers in Asia looking to improve their direct business model. Delegates can expect to leave the event better prepared to win the battle for direct business against both OTAs and wholesalers alike. This is an event not to be missed by any hotelier, whether they be from an independent or a group.
Triptease: How does 'the wholesaler challenge' in the Philippines (and Asia more broadly) differ from the rest of the world?
Sunish: Hoteliers in some Asian countries are not yet prepared to take on dynamic pricing for wholesalers (apart from a few international chains). There is a traditional mentality that rules some of these markets. That needs to change, but revenue management alone cannot change it. We need senior management and owners to start understanding what the future of distribution looks like - and how some of the old-school tactics still in play are hurting revenue management.
Today, many known wholesalers are taking contracted offline rates and distributing them via XML connectivity to different metasearch engines and OTA partners. But many hoteliers worry about taking the battle to their wholesalers, as they think it will affect their business. The problem is a big one, and it's something that each hotel owner, manager and revenue team - together with their sales & marketing teams - need to seriously think about. We need a revolution in thinking about this problem, as it's hurting our most profitable business: direct bookings.
Triptease: Without giving away too much of your talk, could you let us in on a top tip for building a healthy relationship with wholesalers?
Sunish: Since 2016, our group has managed some of our international wholesalers directly through the Revenue Management team. This is a very different approach compared to many other hotels and hotel groups. Our reason for doing this was to try to reduce the number of instances of wholesale rates being sold on metasearch engines via smaller, unknown OTAs. Without naming any, there are hundreds of these in our market.
This doesn't mean that we have completely eliminated our relationship with these top wholesalers. Instead, we worked on educating our hotel teams on applying revenue management techniques to all segments based on forecast. When your occupancy forecast is at a certain percentage, that means automatically all segments at certain price points need to be closed. We also worked with some of our wholesalers on dynamic contracts, which work in both parties' favor. They are able to get inventory during peak periods as well as on the yielded rates of the hotel. The biggest challenge for our industry will be whether all stakeholders can accept this business model.
Triptease: What can hoteliers do if wholesalers continue to break contracts and re-sell rates to OTAs?
Sunish: If we were always able to identify the wholesaler at fault, we would be able to eliminate the partner and warn others on the consequences. We need more hotels to start waking up to the issue, as our direct channels should be the ones showing the best rates, not an unknown OTA on a metasearch engine. We have a better chance of stopping this if hoteliers treat this as a revolution in thinking and let wholesalers know that we will not take even one violation lightly.
We need to start rationalizing - do we want to work with all wholesalers, or look for the right ones who are the best fit for our hotels?
Triptease: What are your thoughts on the Direct Booking Movement?
Sunish: I'm a strong believer in the Movement. For the last few years, my efforts have been focused on increasing direct business for our group. It has not been an easy journey, but we are already seeing better results. If your hotels need to increase profitability - and you want to really own your customers - let's make this movement stronger and stronger.
Triptease: Finally, what major trends do you predict for hotel distribution in 2019?
Sunish: Progressive web apps are going to be the next big thing, and will help hotels to increase their mobile conversions. Mobile-first needs to become a mantra for hotel digital teams. Chatbots need to be seen as a necessary tool for each hotel website.
To hear more from Sunish and to meet him in person, join us at the Direct Booking Summit at The Fullerton Hotel in Singapore on February 27-28. Tickets are available at a $200 discount until November 30th. Will we see you there?
Read more from our Direct Booking Summit speakers: "China is the wild west of hotel distribution"
Register now