Direct Bookings
How a 4% Price Match discount doubled McDreams Hotel's Metasearch CTR
Price Match helps hoteliers tackle price undercutting on metasearch, increasing their direct bookings and revenue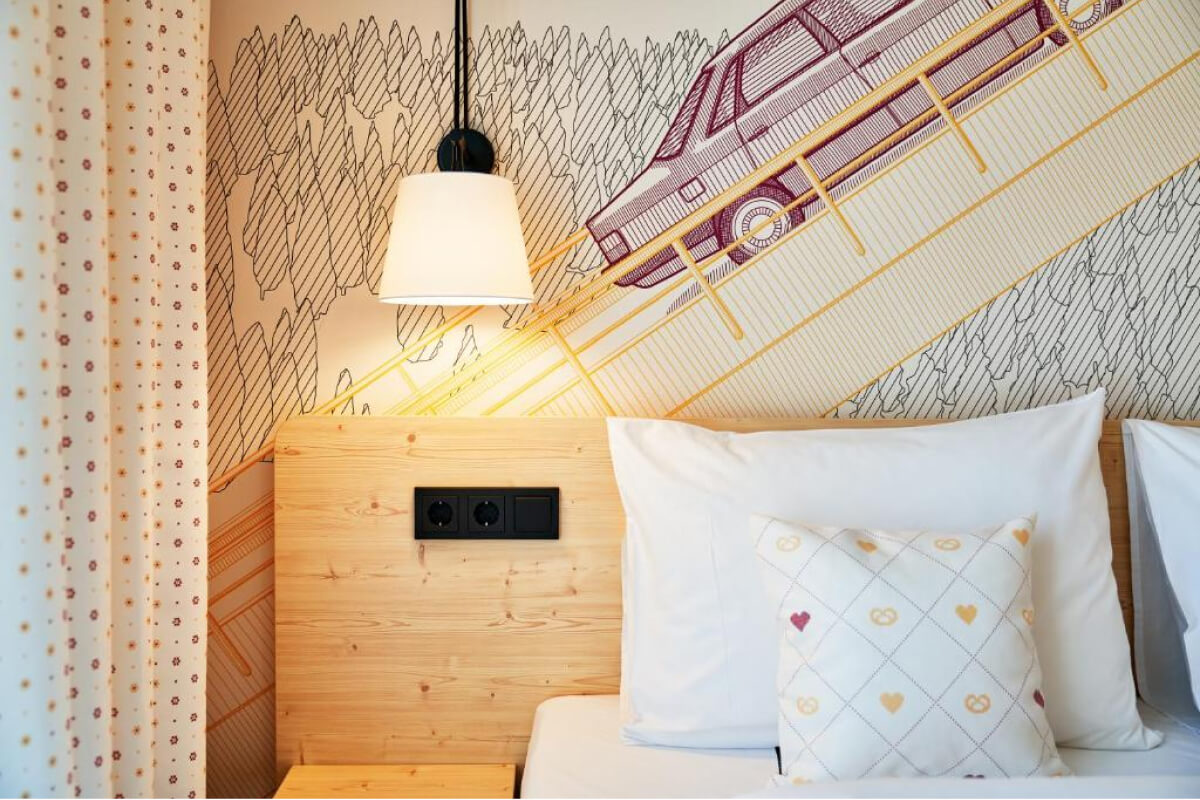 The big challenge: Metasearch price undercutting
McDreams, a hotel located in Germany, faced a common challenge in the hospitality industry - high price disparity and undercut rate, especially on Metasearch channels. The hotel was struggling to keep up with OTA prices, leading to lost revenue and low conversion rates on their website.
The Triptease solution: Price Match on Metasearch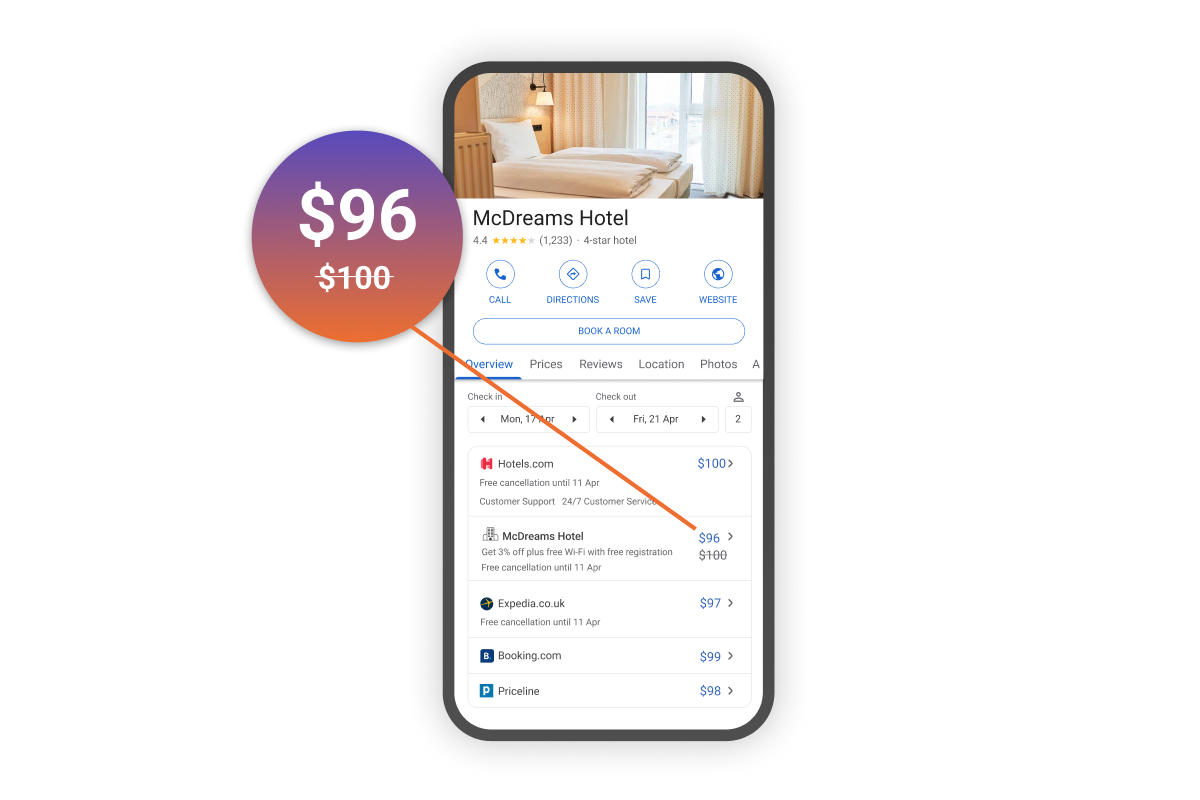 McDreams turned to Triptease's Price Match, an automated solution that offers real-time price matching against OTA rates.

With Price Match, McDreams was able to offer the best available rates to potential guests, resulting in a significant reduction in price disparity and undercut rate.

This solution also enabled McDreams to increase their presence on Metasearch channels, where Price Match accounted for 42% of their total Metasearch conversions and revenue at a ROAS of 12.1X.
The Results
Since implementing Price Match, McDreams has seen a significant increase in direct bookings and revenue.
Undercut rate reduced from 50-70% to less than 5%


Price Match CTR of 20% - double what McDreams typically sees on metasearch


Using an average discount of just 4%, McDreams can now offer the best price direct, increasing conversion rates and revenue, and reinforcing their strategy of offering the best possible price on their own website
The success of this solution is a testament to the importance of real-time price matching. If you'd like to know more about Triptease's latest innovations in this space, and the importance of using pricing data intelligently within the hospitality industry, get in touch today.
"With Price Match, we have seen a noticeable increase in direct bookings and revenue. The undercut rate dropped straight from the beginning of the project to less than 5%. As a side effect, it strengthens our strategy to offer the best price available. We needed a way to show our senior leadership team that marketing was producing results, and that's hard when your metrics are scattered. This dashboard saved the day."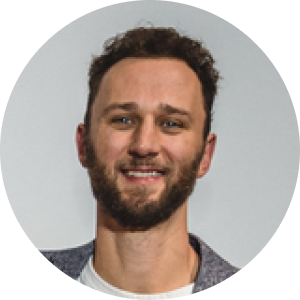 DIRECTOR OF MARKETING & SALES, MCDREAMS HOTEL & RESORTS
Christoph Klein
How you can win with Price Match on Metasearch
Ready to boost your direct bookings and revenue like McDreams? Learn more about how Triptease's Price Match can help your hotel overcome price disparity and increase conversion rates.