Are you ready for Black Friday?
Get ahead of your competition with the Hotelier's Guide to Driving Black Friday Bookings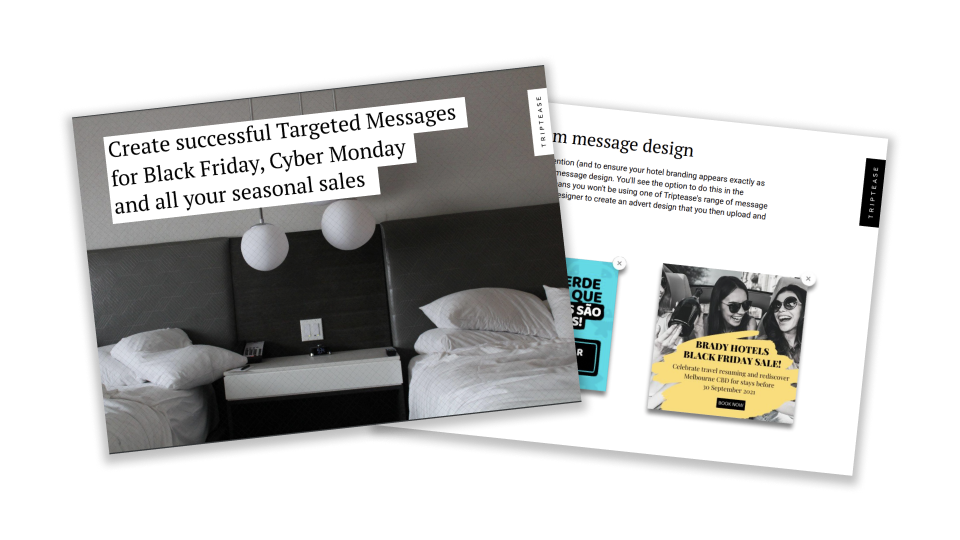 We've analyzed the highest-performing messages from thousands of hotels to provide you with a full guide of real-life examples that are guaranteed to help you convert seasonal sales traffic.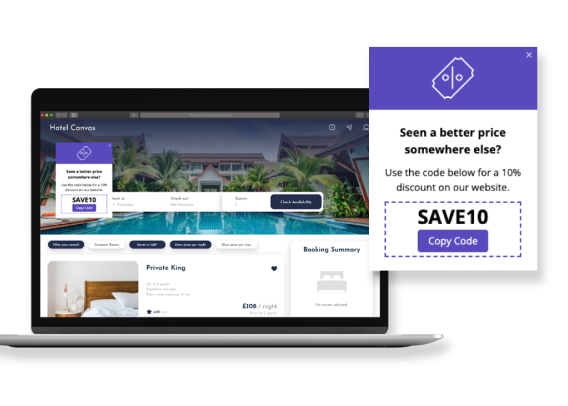 Looking to increase your website conversion rate?
Triptease Targeted Messages allows you to build personalized website experiences for your guests. Use sophisticated targeting and flexible layouts to boost conversions and improve your user experience.

Features include:
Thousands of options for website messaging
Show guests your direct rate is best with Price Check
Tailored content for different types of guest
Device-specific targeting and message options built for mobile
Best-in-class chatbot and communication tool.


Triptease is trusted by more than 10,000 hotels around the world to increase their direct bookings.