Beat OTAs at their own game: A hoteliers guide to Search
Get the free hoteliers guide to Paid and Organic Search and learn how to supercharge your 2022 direct booking strategy.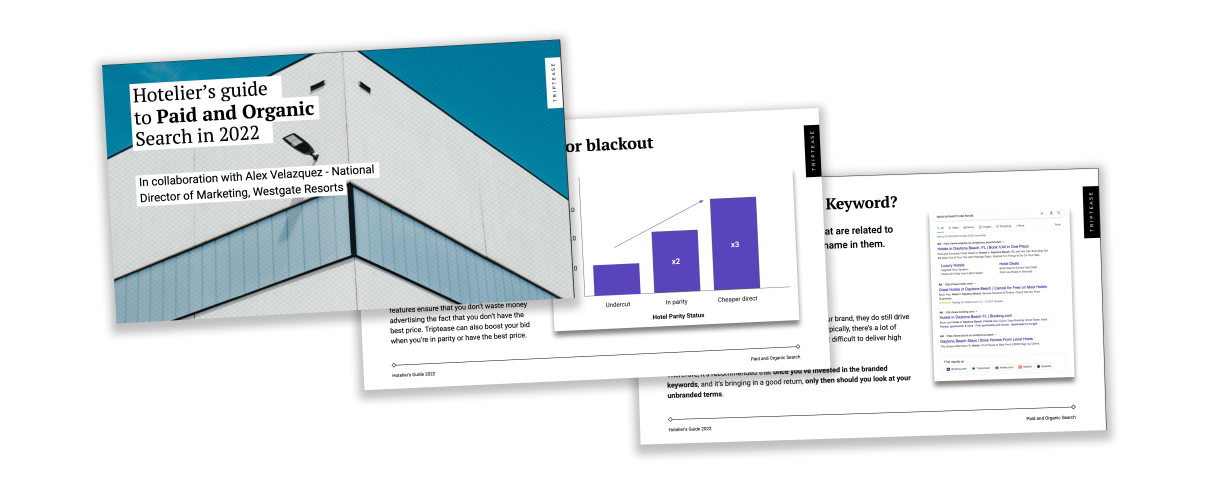 Download the guide to find out:
Why now is the most important time to act
The secrets to unlocking unbranded keywords
The importance of protecting branded keywords
How to balance metasearch and search strategies to deliver true value
The surprising truth of how SEM can boost your SEO performance.
Introducing Triptease Search
With over 3.5 billion daily searches on Google and search queries for resorts and hotels at an all-time high, hoteliers are presented with the biggest direct booking opportunity for 2022.

But with OTAs capturing 75% of all desktop clicks for hotel keywords in 2020 - it's time for hoteliers to take back market share.

That's why Triptease have launched the latest product innovation: Paid Search. Register your interest to find out more.