Insights
Learn from your performance to build new direct booking strategies confidently. Benchmark your
results, take action from every insight and work with our team to drive continuous improvement for
your business.


Request a demo
All your data in one place
One simple, quick-view dashboard containing everything you need to know about your website visitors and direct bookers. Easily check your conversion funnel and see a clear picture of direct booking trends over time.
Learn from industry benchmarking
We're tracking and learning from conversions across thousands of hotel websites. Benchmark yourself against similar hotels and identify specific areas where your website can improve.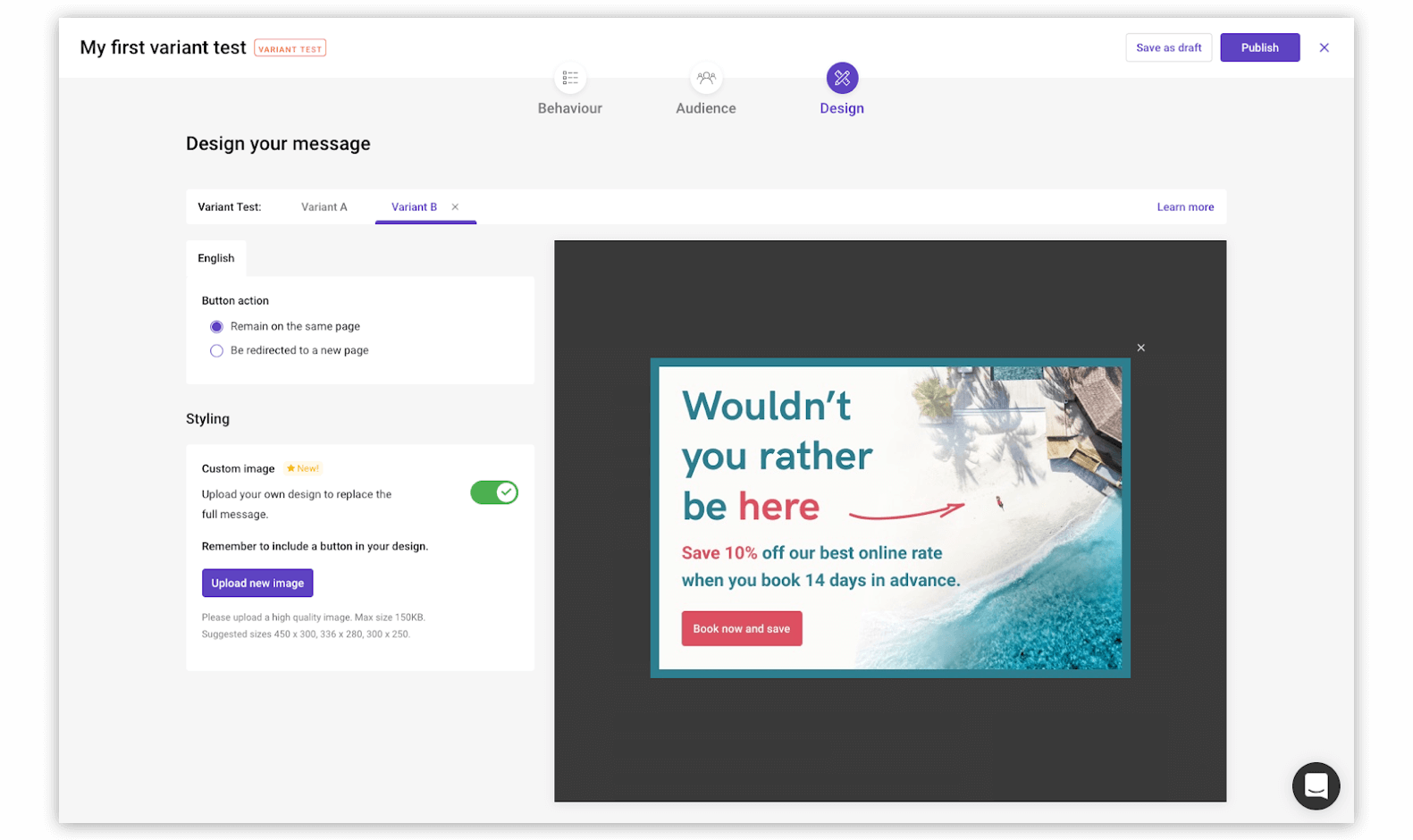 Variant testing that you control
Easily set up and run variant tests for your website messaging. Monitor performance and learn what works for your customers.
Request a demo of the Triptease platform