The Triptease Parity tool was one of the first products we built to help hoteliers take control of their rate distribution and drive direct bookings. But in recent years the rate parity battleground has changed significantly and the Triptease product needed to change with it. That's why we're excited to launch the brand new Triptease Parity tool.
The fully interactive, redesigned dashboard includes more data sources, historical changes over time and new ways to cross reference your data. Perhaps most importantly, hoteliers can now easily switch between looking at pricing on OTA partner sites and pricing on metasearch.
This is game changing in a world where around three quarters of travellers use metasearch regularly during their pre-booking journey. And with Google travel queries increasing 85% year on year, that number is only going to get bigger.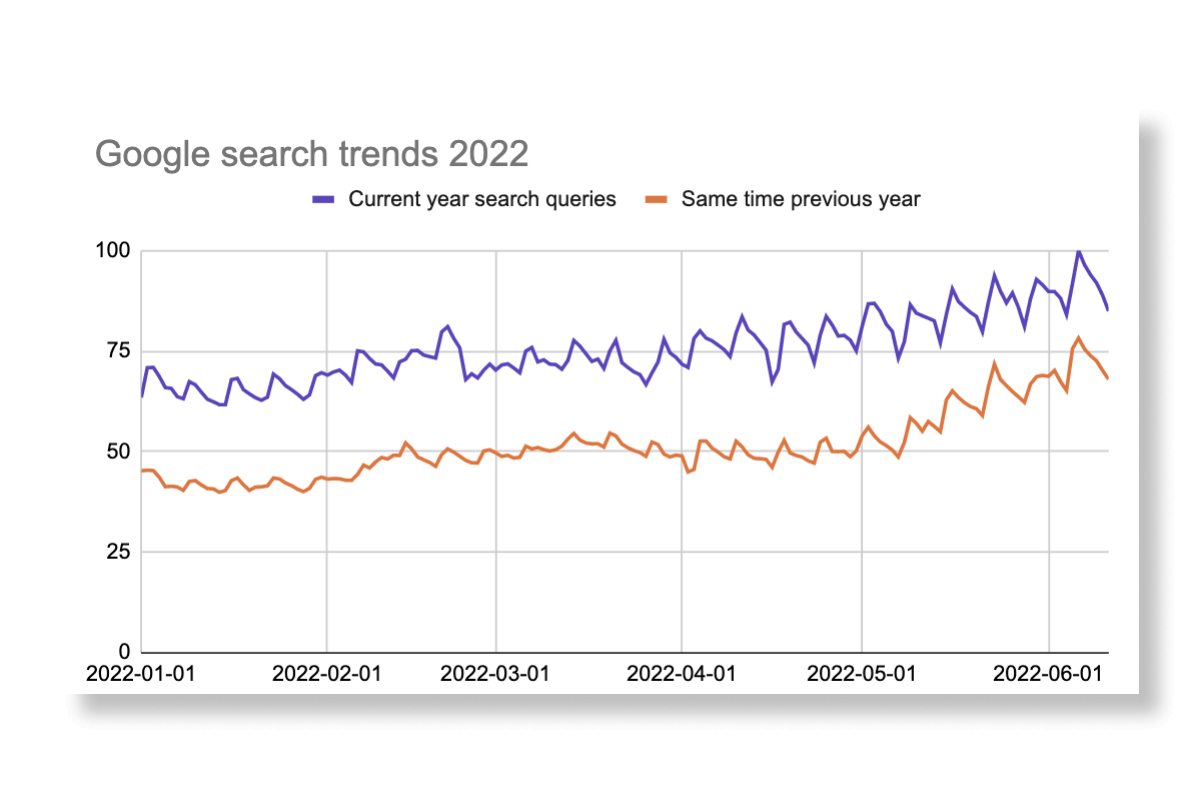 Why price parity still matters so much
Being in parity can increase conversions rates by up to 34%. The more your direct price is undercut by OTAs, the lower your conversion rate will typically be. On metasearch, having the best rate can triple direct bookings.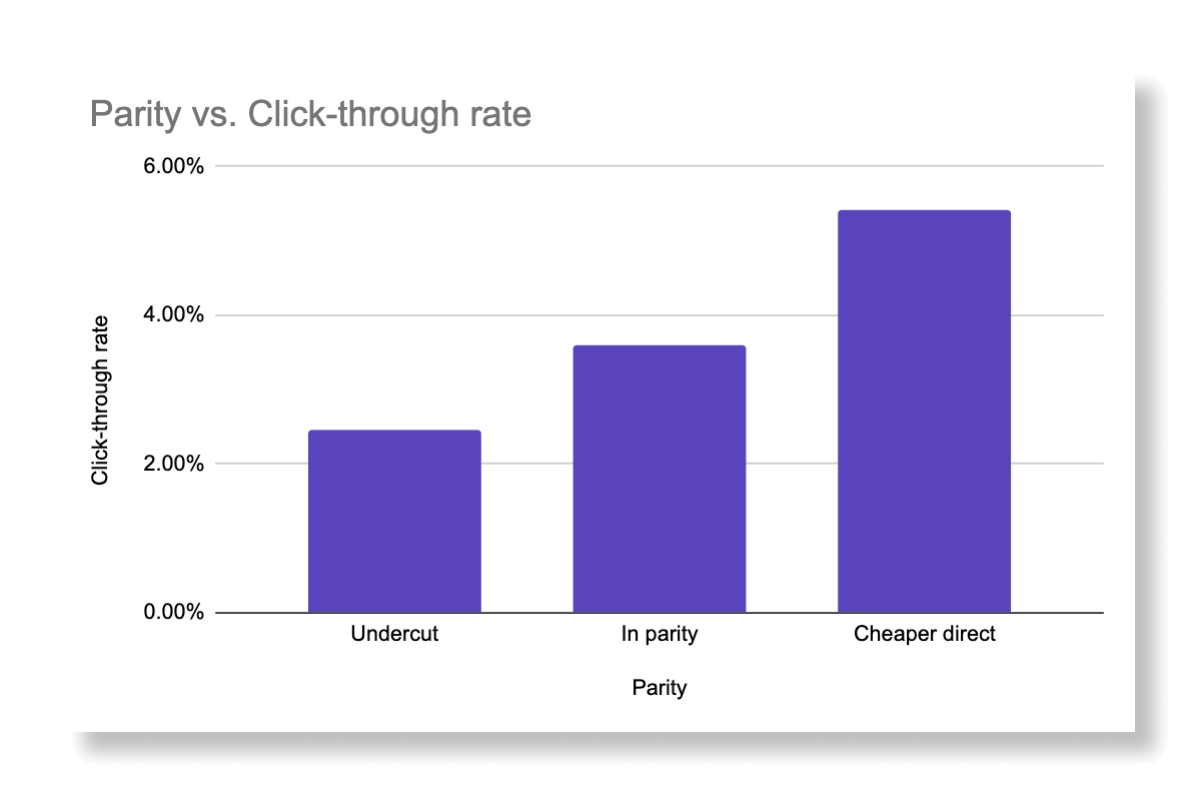 Building a tool that works for today's parity issues
There used to be a time when 'parity management' mainly meant keeping tabs on Booking.com and Expedia to check they weren't undercutting you. But with the rapid growth of metasearch in recent years, the complexity of parity management has risen exponentially.
Meta puts price comparison front and center of its offering. There's nowhere for an out-of-parity rate to hide. And the number of players in the game has grown too. Ask a revenue manager what makes them lose sleep at night, and you're likely to hear more than a few mentions of 'random.coms' - uncontracted OTAs and booking sites that pop up in metasearch auctions with steeply discounted rates.
This newly redesigned Parity tool is the product of months of research, beta testing and direct feedback from Triptease customers. It's designed to help you both build awareness of where your parity issue lie with your selected OTA parters, but also where you're coming up against issues in the wider metasearch landscape.




Identify the most urgent issues to fix with simple, colour-coded reports
Hoteliers are busy - we get that. That's why the new Parity dashboard has been designed to help you take impactful actions fast.
Focus on the most urgent issues first. We're cross-referencing parity status with customer demand to help you quickly and easily address the undercuts doing your business most harm.
Quickly spot the dates where undercutting is worst. A new, colour-coded table instantly shows if you're in or out of parity on any given search date.
More data sources and a fully interactive dashboard
Having too much data can be overwhelming and impossible to use. We've tried to do things differently, providing more data sources but in an interactive layout that makes it easy to find what you need.
More data sources: Easily switch between pricing on OTA partner sites and pricing on metasearch.
A fully interactive dashboard: Click the charts to dig deeper into the corresponding data and evidence for those undercuts.
Spot patterns and identify potential issues with historic and future data
We've now expanded our price monitoring functionality to provide historical and forward-facing insights too.
A calendar view of your parity for the next 90 days: High level overview of your parity status across future check in dates to easily spot issues on key stay dates or days of week
Historical parity changes over time: Analyze patterns in OTA behaviour to stop future parity violations
Download the hoteliers guide to fixing to your parity
Now you've got the tools to help you build awareness and take action on parity issues, but where do you go from here? Really successful hoteliers use the Triptease platform as a starting point to change the nature of their OTA relationships and truly take control of their rate distribution.
We've compiled all the learnings picked up during hundreds of hours of calls with real hoteliers to produce a new guide to fixing to your parity.
This comprehensive guide walks you through the three stages of fixing your parity:
Building awareness
Taking action
Taking control
It's full of actionable tips and checklists to make sure that you're monitoring the right data, running impactful analysis and redressing the power balance in your relationships with OTAs. Click here to get your free copy today.




Request a demo of the new Triptease Parity product