The Papandayan Hotel in Bandung, Indonesia is a haven of five-star luxury with a five-star direct booking strategy to match. Despite the challenges of 2020 and the coronavirus pandemic, The Papandayan has focused on strengthening its direct channel and driving market-leading performance with Triptease. The Papandayan partnered with Triptease via their booking engine, Alaric, which provides digital services to hotels across Indonesia.
Recent research released in h2c's IBE and Metasearch Study revealed the average 2019 booking volumes driven by metasearch in different regions across the world, with Asia-Pacific seeing on average around 2.5% of total booking volumes driven by the channel. Across our portfolio of hotels in 2020, Triptease is proven to drive over double that amount.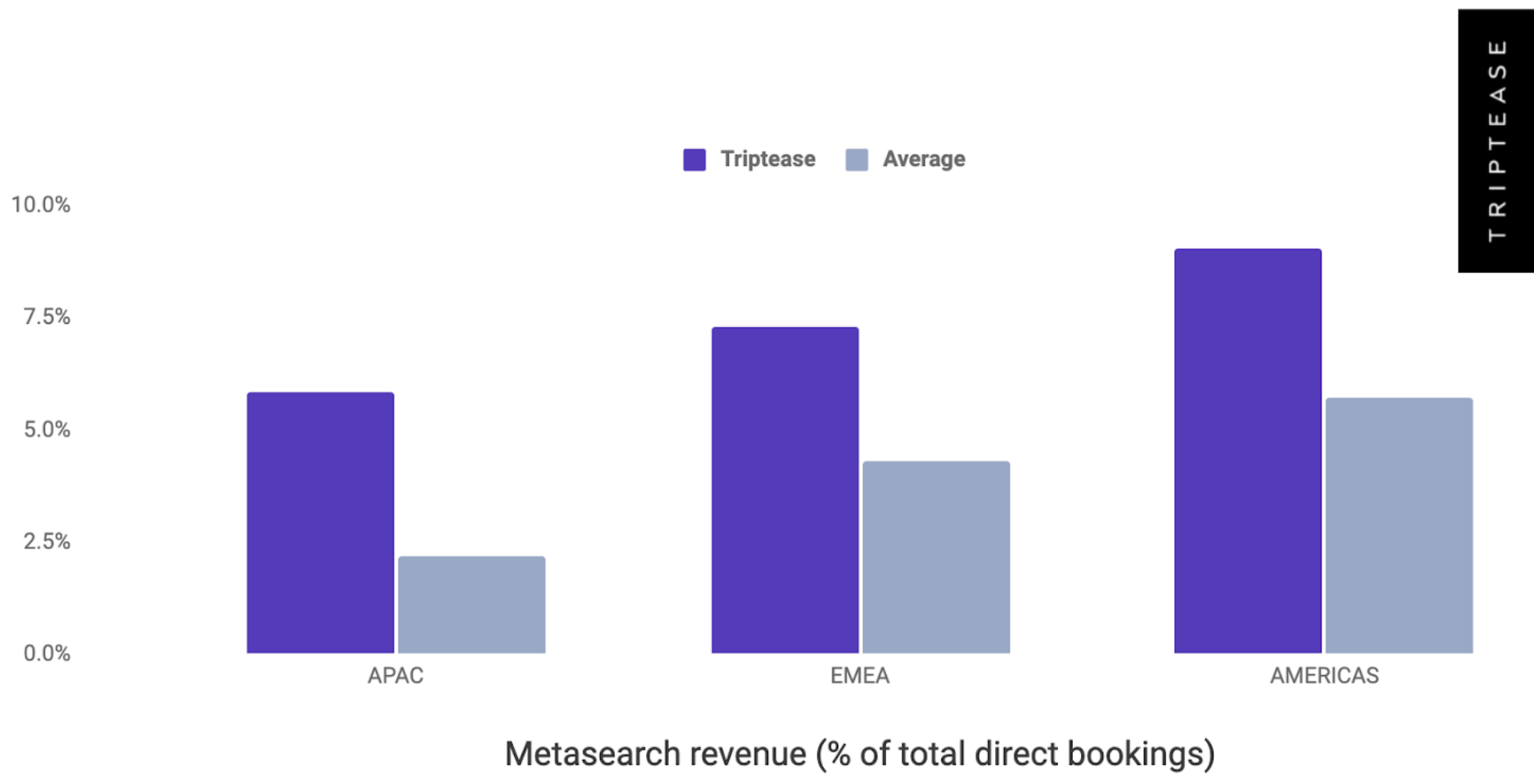 The Papandayan, though, is well and truly outperforming its region, consistently seeing over 15% of its direct booking revenue driven by Triptease Meta between September and December 2020.
In a difficult year, The Papandayan has been able to use Triptease Meta to reliably drive bookings and revenue. We are excited to continue our partnership with The Papandayan in 2021 and support them as Indonesia's tourism industry returns to full strength after the pandemic.