With just a few weeks left until the Direct Booking Summit: Europe, excitement is mounting among our speakers and delegates. If you haven't snapped up your tickets yet, you'd better hurry - head over to the website to check out the agenda and register. To give you a taster of what you can expect from the event, we're profiling our best-in-class speakers on the Triptease blog - starting with Robin Clifford of Airbnb.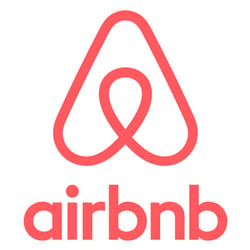 Robin Clifford, Territory Manager Homes, Northern Europe
Airbnb
Robin will be giving us the lowdown on Airbnb's value proposition to hotels following their headline-grabbing start to 2018. What has the home-sharing giant been up to since announcing their expansion into hotel distribution? Does Airbnb see itself as a serious contender to major OTAs? And where is it all going next? Join us in Amsterdam to put your own questions to Robin, or whet your appetite with our exclusive interview!
TRIPTEASE: How are you feeling about speaking at the Direct Booking Summit 2018?
Robin: I'm very excited! Amsterdam is a beautiful, diverse city and it's always a pleasure to speak to our community and get feedback on how we can continue to ensure that we create a marketplace that works for everyone. The two days of the summit are packed with high-quality speakers covering all the hot topics, and I'm looking forward to learning about how attendees view the future of hotel distribution.
TRIPTEASE: What can hoteliers expect to learn from your presentation?
Robin: It's clear that hotels are looking to diversify their distribution channels, so I'll be focusing on how hotels can build their brand on Airbnb in order to engage our guest community and provide a top-class guest experience!
TRIPTEASE: What are Airbnb's main goals for 2018?
Robin: We want to build a community that is for everyone. There have been over 300 million guest arrivals at Airbnb listings, but we want to do more to make it easier for everyone to find the home or experience that works for them.
Just one example, we will soon be making it easier for people to search for the exact type of listing they require by introducing four new property types including Vacation Home, Unique, B&Bs and Boutiques and we are also adding new Collections for family and work to offer inspirational content for different genres of travel.
For Trips, we recently added a further 7,000 experiences and in the last couple of months have launched in a further 15 cities. As we expand and enhance the platform to include all these new innovations, we will continue to work to achieve our mission — creating a world where anyone can belong anywhere.
TRIPTEASE: What are the main challenges Airbnb faces as they scale in Europe?
Robin: Governments around the world are already embracing Airbnb, and we have worked with communities to implement clear home sharing rules in cities across Europe including London, Amsterdam, Florence, and most recently, Berlin.
We have made clear we want to work closely with policymakers, with the development of our Community Comp and Policy Tool Chest, and globally we have proactively engaged with over 400 governments on different kinds of partnerships. Our goal has always been to ensure that hosting on Airbnb continues to benefit local families and communities, whilst growing responsibly and sustainably. In London and Amsterdam, we are the only player that has introduced an automated hosting limit making it easier for hosts to act in the best interests of everyone in the city.
Of course, we understand that every city is different and as we move forward, we will continue to partner with individual cities to address their unique policy needs.
TRIPTEASE: What was the motivation behind expanding Airbnb's offering to include hotels?
Robin: We have always had boutique hotels on Airbnb. Now we're just helping them operate more efficiently and surfacing them via categorization.
TRIPTEASE: How has Airbnb's move into hotel distribution been received (a) by guests and (b) by hoteliers?
Robin: High-quality boutique hotels have always performed very well on Airbnb and proved popular with our guest community. We're getting really positive feedback from the hotel community, and hoteliers are helping us evolve our tools to serve their needs in what remains a fast-paced dynamic space.
TRIPTEASE: Does Airbnb see itself as competitive to online travel agents such as Booking.com and Expedia?
Robin: This year, Airbnb is celebrating its 10-year anniversary. We've spent time reflecting on the past and how the company has evolved, but more importantly we have been looking to the future. It has become obvious over the last few years that people are looking for a different type of 21st-century travel experience - they're looking for trips that go beyond the kind of mass-produced tourism that has been around for so long. We made some big announcements for our 10-year anniversary and set a goal of reaching 1 billion travelers a year by 2028, and we will continue to help our communities create magical experiences for guests.
It's also important to remember that there are some big differences between Airbnb and the other online travel agents (OTAs). Airbnb is growing faster and spending less because we have a community model as opposed to a commodity model. Hosts on Airbnb are part of a community and treated as partners, while some others treat hosts like commodities.
Our platform is unique and offers a different value proposition. While some big OTAs charge hosts fees of up to 30 percent, hosts on Airbnb keep up to 97 percent of what they charge for their listing. Airbnb handles important services like payments and can step in to provide additional support in the rare cases when something goes wrong. And unlike Airbnb, some other OTAs don't handle payments, don't collect and remit taxes and don't offer the kind of support and recognition we provide to hosts.
TRIPTEASE: What does the future of hospitality look like to Airbnb?
Robin: The travel industry is a powerful and successful industry, but it sometimes feels that the experiences are becoming commoditized. There is a lot we can do collectively to contribute to growing the industry sustainably in the future, while also fostering travelers' trust.
Our aim at Airbnb is to empower hospitality entrepreneurs, small businesses including boutique hotels, B&Bs and regular homeowners to be mindful of sustainable tourism and create unique extraordinary trips that are people-powered.
Airbnb has an ambitious mission to create a world where everyone can belong anywhere and there is still much work to be done in the travel industry as a whole to break down borders and help more people to enjoy the benefits of travel.
TRIPTEASE: How can hotels and accommodation providers adapt to meet changing guest expectations?
Robin: I think this is a broader question and it's important we all continue to learn from each other to keep with the pace of change. At Airbnb we remain committed to ensuring travel is both seamless and magical.
Want to hear more from Robin and our other incredible speakers, including representatives from Google, Marriott and Best Western UK? Buy tickets below or get in touch with hq@directbookingsummit.com for more information!
Buy tickets for the Direct Booking Summit: Europe