The Triptease team behind the Direct Booking Summit — the only event to focus solely on increasing hotels' direct bookings — have been working tirelessly to make this year's event bigger and better than ever before.
For months they have been laser-focused on securing premier venues for the summit series, which kicks off with the European edition in Amsterdam on June 27-28. And we must say, they have not disappointed.
We are delighted to announce that Amsterdam's NH Collection Barbizon Palace will be hosting the first of the 2018/19 summits!
The five-star Barbizon Palace serves up a unique slice of history in the heart of Amsterdam. Just minutes from the bustling central station, Barbizon Palace is a contemporary conversion of 17th-century townhouses and a 15th-century chapel - the latter of which will be playing host to the Direct Booking Summit in June.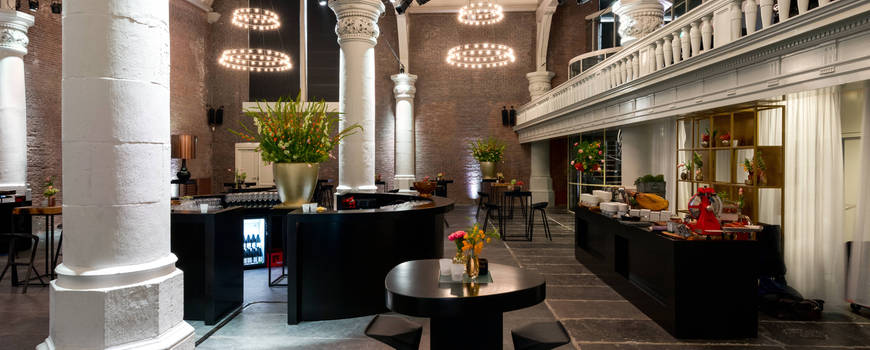 The oldest chapel in Amsterdam seems an appropriately venerable setting for the all-important topics of direct bookings and excellent guest experience. Like previous summits, we're expecting hundreds of hoteliers, including those from up and coming independent brands to representatives from world-leading groups, to join us to strategize, network and drive the Direct Booking Movement forward.
Previous speakers and delegates have come from Hyatt, The Leading Hotels of the World, Deutsche Hospitality, Kempinski Hotels, trivago, Kalibri Labs, McKinsey & Company, ReviewPro, The Guestbook and Mirai.
This year's line-up is shaping up to be equally as impressive. We'll be announcing it soon so stay tuned to the blog and our social media for updates. We're also dedicating a lot of energy (perhaps too much) to planning of our legendary summit party (and after-party) and will be revealing everything very soon.
Right now, you can grab all-inclusive tickets to Amsterdam at €150 off standard price, so it's a perfect time to register and secure your place.
Not able to make it to Amsterdam? No problem! Amsterdam is just the first of three summits taking place across 2018/19. The second, dedicated to the Americas, is happening in Dallas on October 3-4. Singapore will host the inaugural Asia-Pacific edition in early 2019.
If you need more persuading (surely not!), check out the highlights from 2017:
---