With just a few weeks left until the Direct Booking Summit: Europe, excitement is mounting among our speakers and delegates. If you haven't snapped up your tickets yet, you'd better hurry - head over to the website to check out the agenda and register.
We kicked off our series of speaker profiles with an enlightening interview with Robin Clifford of Airbnb. Today, we're talking to Sam Riches of up-and-coming London hotel and members' club The Curtain, who will be speaking on a panel all about improving the relationship between Marketing, Digital and Revenue.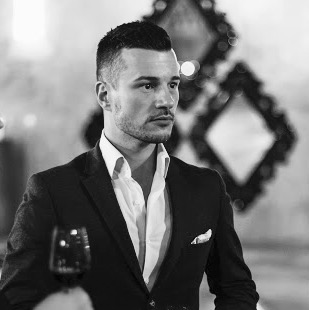 Sam Riches, Director of Sales and Marketing

The Curtain Hotel & Members Club
TRIPTEASE: How are you feeling about speaking at the Direct Booking Summit 2018?
Sam: I'm really excited to share ideas and concepts with likeminded hoteliers. It's rare at this level, so it'll be a really great opportunity!
TRIPTEASE: What can hoteliers expect to learn from your presentation?
Sam: Attendees can expect a take on how to set up sales and marketing teams to create cohesiveness between revenue, sales and marketing - without the constraints of current set-ups or big corporate structures.
TRIPTEASE: What are your thoughts on the Direct Booking Movement?
Sam: OTAs have their place in this market. The movement is not about kicking them to touch, but more about taking control back so the relationship works both ways.
Hoteliers know they would prefer direct business but don't always know how, or even why. That's why summits and open discussion forums like these are imperative - strength in numbers!
TRIPTEASE: What are The Curtain's main goals for 2018?
Sam: The main goal is to stabilize! We have now been open for just over a year. There's no magic wand, simply an effort to see marginal gains improve both the top and bottom line. Is decreasing our reliance on OTAs part of this effort? You can bet your bottom dollar!
TRIPTEASE: What are the main challenges you face?
Sam: Changing mindsets. Being able to think without constraints and do things differently to the way they've always been done is tough, but imperative if we're going to change the industry. A big focus for me is taking away barriers so my team can think freely, experiment and do something new!
TRIPTEASE: Which other speakers are you most looking forward to hearing from at the Direct Booking Summit: Europe?
Sam: All of them! That's not just me sitting on the fence - even if you only gain something from each speaker that makes a 1% difference to your success, you can come away at the end with a huge uplift. Bring it on!
Want to hear more from Sam and our other incredible speakers, including representatives from Google, Marriott and Best Western UK? Buy tickets below or get in touch with hq@directbookingsummit.com for more information!
Buy tickets for the Direct Booking Summit: Europe