It was only a matter of time until a big hotel group launched a campaign celebrating the virtues of booking direct.
Marriott recently announced #itpaystobookdirect. The international company with over 4,000 hotels enlisted Grace Helbig, a popular YouTuber turned best-selling author and talk-show host to front the campaign. A smart choice indeed as the revered millennials are in her target group, and her charming humour entertains with ease.
The videos have racked up over half a million views and they got us thinking about other ways hotels can encourage direct bookings - it doesn't always take a million pound marketing campaign to boost brand.com.
Here are just five of the best offers we found today:
1. Best Western offers a £60 gift card for anyone who finds cheaper price through an OTA. Providing the claim is filed within 24 hours on their simple-to-use form, the travel is on Best Western. Clearly aimed at city travellers, it's the perfect incentive to book direct.

2. Jury's Inn offers a getaway package. For an extended period of time, it gives a guest a reason to book online. It's ideal for everyone; kids can grab a drink each, those on business can pick up a coffee in a rush or a couple on a break can get a bottle of wine to settle in. It caters for a wide demographic of people staying on different types of trips, so the appeal is wide spread.
3. We think NH Hotels are on to something with not one, but three offers. Their campaign features a couple, a family, and a single traveller. All three types of guest have something to beneift. Either a free breakfast, kids staying for free or a free late check out. Only available if you book direct.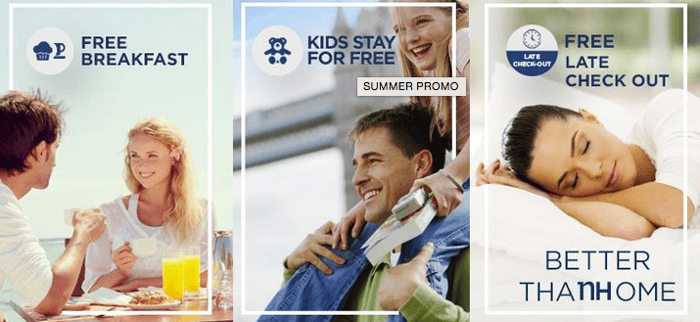 4. Accor Hotels are knocking off 10% for any customer who can find a cheaper deal within 24 hours of making a booking. It's helpful for the guest and also for Accor to learn about which websites customers view after a booking, allowing them to match them before their customers find them in the future.

5. Luxury Family Hotels uses Price Check, our smart widget that shows live prices from three OTAs. By proving the direct price is the same as third parties they're increasing trust and transparency, and have seen an increase in bookings as a result. Watch Jonathan Parker, Head of Sales and Revenue, talking about it here.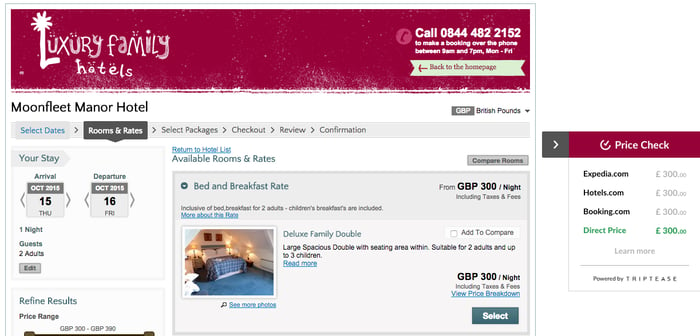 The impact of Marriott's campaign on its direct bookings has yet to be reported, but the campaign has certainly caused a stir. Some OTAs have been quick to criticise it but hoteliers have been pouring on the praise. One YouTuber wrote that they "wouldn't have watched it if it wasn't for Grace" and that they were off to "double check on Marriott's site!"
The truth is, guests are waking up to booking direct and we're keeping a watchful eye on other innovative tactics and plans hoteliers are using to show #itpaystobookdirect.
If you'd like to find out more about Price Check then contact us.