The inaugural Direct Booking Summit: Asia-Pacific will be touching down in Singapore on February 27-28. In anticipation of what promises to be an unforgettable event, we've been catching up with our best-in-class speakers about direct bookings, the APAC hotel industry and what the future holds.
Previous interviews:
In this post, we're catching up with Minor Hotels's Head of Digital for Australia and New Zealand, Anthoney Jayasekera. Anthoney will be appearing on our 'Metasearch is changing' panel alongside the likes of TripAdvisor, Google and Skyscanner to give a hotelier's view on this most hotly-contested of topics. Read on for a preview of what Anthoney has to say.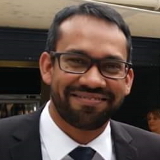 Anthoney Jayasekera | Head of Digital | Minor Hotels - Australia & New Zealand
Triptease: What can Direct Booking Summit attendees expect to learn from your panel?
Anthoney: I'm going to talk about how best to pick a meta-channel mix that will serve your hotel portfolio. Each meta channel has its own strengths. Given that hotels have their own USPs, it's important to look for the best meta fit to make sure hotels get the best return on their investment.
Triptease: Could you take us through the Australian metasearch landscape?
Anthoney: Google, Trivago, TripAdvisor and HotelsCombined play a main role in Australia. They're all trying to grab the customer's attention. I can see that each meta channel has its own USPs. Aside from a few major chains, most hotel operators are still trying to find the correct equation for how they should operate on different metasearch platforms. Metas keep advancing their systems rapidly, and this complexity makes it even harder for normal hotel operators to understand the process and agree on a plan to stick with.
Triptease: What is Minor Hotels' strategy for allocating meta budget?
Anthoney: We work on a needs-based strategy. We know the advantages of each platform. Based on the needs of each hotel, we strategize the long-term plan for each hotel on the specific meta channels that will serve it best.
Triptease: What are your top tips for hotels in Asia-Pacific to step up their direct booking game on metasearch?
Anthoney:
Work with each channel very closely and get a good understanding of how they operate.

Try it out with a diverse sample mix of hotels to see how they perform.

Agree your KPIs in advance.

Adjust your investment based on results.
There will be multiple iterations of the above as these systems evolve and the needs of each hotel change.
Triptease: Hotels in Asia-Pacific have a higher undercut rate by contracted OTAs than in any other region (Fornova). Why do you think this is?
Anthoney: I feel that this is a global problem. Contracted static rates with higher margins cause the main problem. As paradigms shift to digital platforms, traditional channels are trying their best to disrupt distribution for their own survival. This causes lots of noise in the industry, and hotels are becoming more educated on how they should handle the situation. I should say that all major chains have started taking remedies to minimize the impact.
I personally think that hotels have the power to solve this issue, but each company will come to it in their own way. They all have their own priorities.
Triptease: What are Minor Hotels' biggest challenges in customer acquisition and distribution?
Anthoney: As a chain, our biggest distribution challenges are around making sure the platforms that we operate are open to integrating new platforms that could come into our ecosystem as we acquire new hotels and chains. Another challenge is finding ways to lower our cost of distribution. As we all know, each and every touchpoint costs money, and that eats into our bottom line. Therefore we're very cautious about how we optimize our platforms.
Customer acquisition is another challenge that every hotel chain is facing. We are still working our way through. I think it is fair to say that we have not yet completed implementation of our strategies in this space, but we are progressing at a very rapid pace.
Triptease: What are Minor Hotels' plans for 2019?
Anthoney: As a company, increasing direct conversions has always been a key focus for us. In addition, we are planning to leverage the strengths of our eight sister brands in different geographic locations and find the best way to co-exist and help each other.
Triptease: What are your views on the direct booking movement?
Anthoney: It's the best movement a hotelier could wish for. Once, hoteliers didn't have the technology to gain direct bookings. But now, we have all this wonderful technology. I strongly believe that this movement helps all hoteliers to work together on a common problem and help each other on a global scale.
I'll do my best to help other hoteliers to overcome challenges that Minor Hotels has solved. As a movement, we are able to solve our major issues faster and travel far into the future.
To hear more from Anthoney and to meet him in person, join us at the Direct Booking Summit at The Fullerton Hotel in Singapore on February 27-28. Tickets are available at a $100 discount until the end of January. Will we see you there?