If you're a Triptease customer you'll know that you can see the full list of everything our product team is getting up to by clicking on the Updates tab in the Triptease Platform. But we always like to share the highlights on the blog too because we're nice like that...

Go directly to:
Message data added to performance email
An email to celebrate your achievements
Automatically schedule your website messages


---
Message data added to performance email
Product: Improve - Date: Friday 1st March
In January we launched a new monthly performance email to make it easier for you to see and share the value that Triptease adds to your business. We've had lots of really helpful client feedback on our first email, but there was one additional piece of data that everyone wanted to see.
That's why in this month's email you'll now also get performance data for your website messages too. You'll be able to see your total conversions and average click-through rate for the month, a comparison to your previous month's conversions and the details of your top performing message.

Additionally, you can get a sense of how your message click-through rate ranks in comparison to other hotels in the Triptease database by seeing how you compare to our global average.


---
An email to celebrate your achievements
Product: Analyze - Date: Wednesday 20th March
Making a success of your direct booking strategy takes work and it isn't always easy. That's why we think every milestone you hit is an achievement worth celebrating!
To help you keep track of the ways that you're improving over time we'll now be sending you milestone messages so you can celebrate your successes and share them with your team.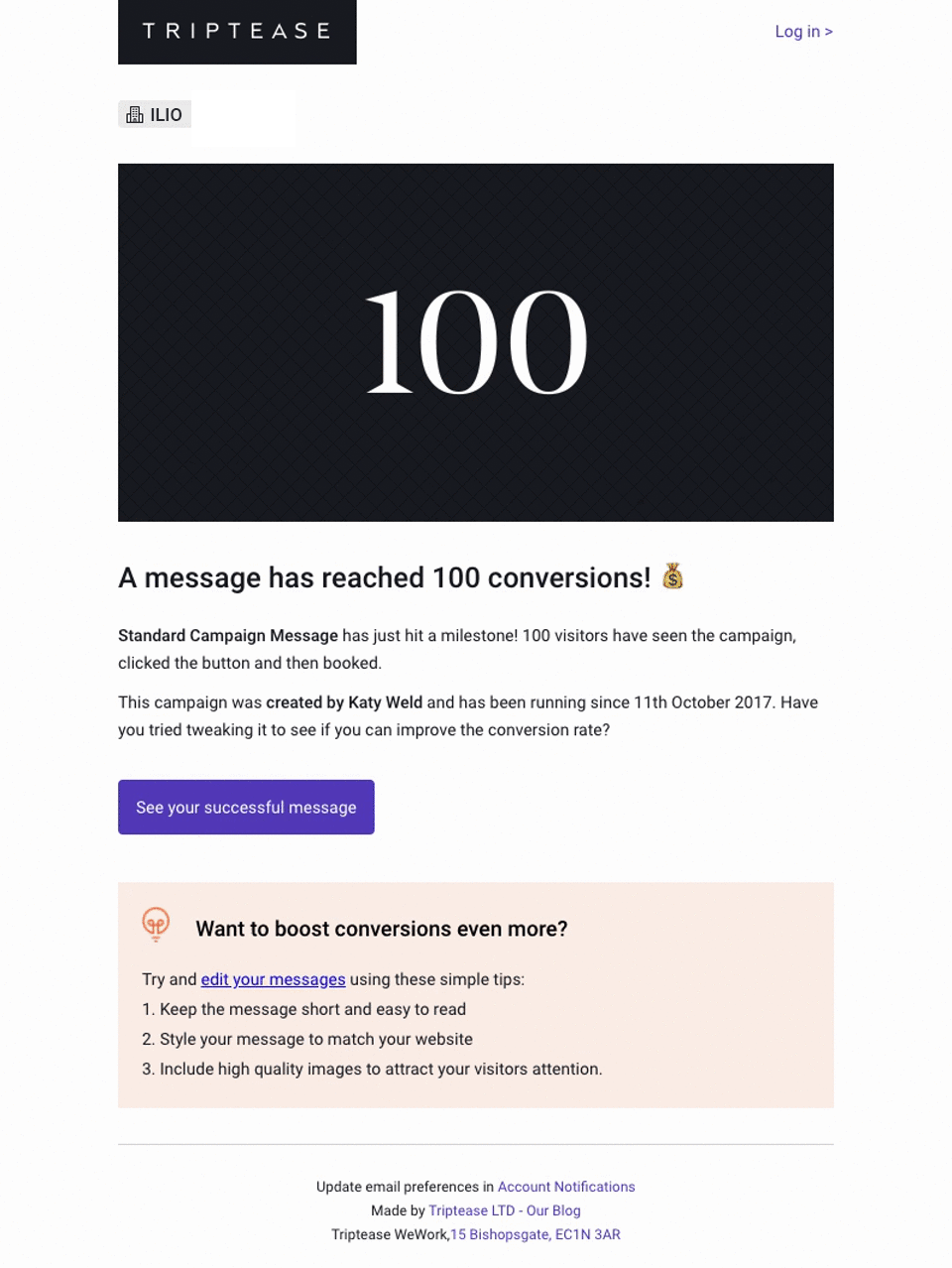 The first of these messages is now live. You'll get an email from us to say congratulations every time a message you have set live on your website reaches 100, 200, 500 or 1000 conversions. This will also give you the opportunity to track and learn who is creating your best performing messages, so you can replicate their success again in future.

We hope these emails brighten your day and keep you on track for direct booking success. And if there's a milestone that matters to your business don't forget that you can always send us your feature requests via the Triptease Platform - so let us know what milestone email you'd like to see next!


---
Automatically schedule your website messages
Product: Convert - Date: Monday 4th March
One of the best ways to get your feedback to the Product Team at Triptease is by sending us a feature request or voting for one that already exists. (There's a link to do that in the Triptease Platform). This helps us prioritize what to build next based on what the most customers are asking for.
One feature request that received lots of votes was the ability to be able to stop and start website messages automatically with a scheduling tool. So we've built one.
This should be particularly useful for promotions and messages tied to specific holidays and events - like Black Friday for example. You could also use it to increase daily bookings with a flash sale.
Here's what you'll see in the platform: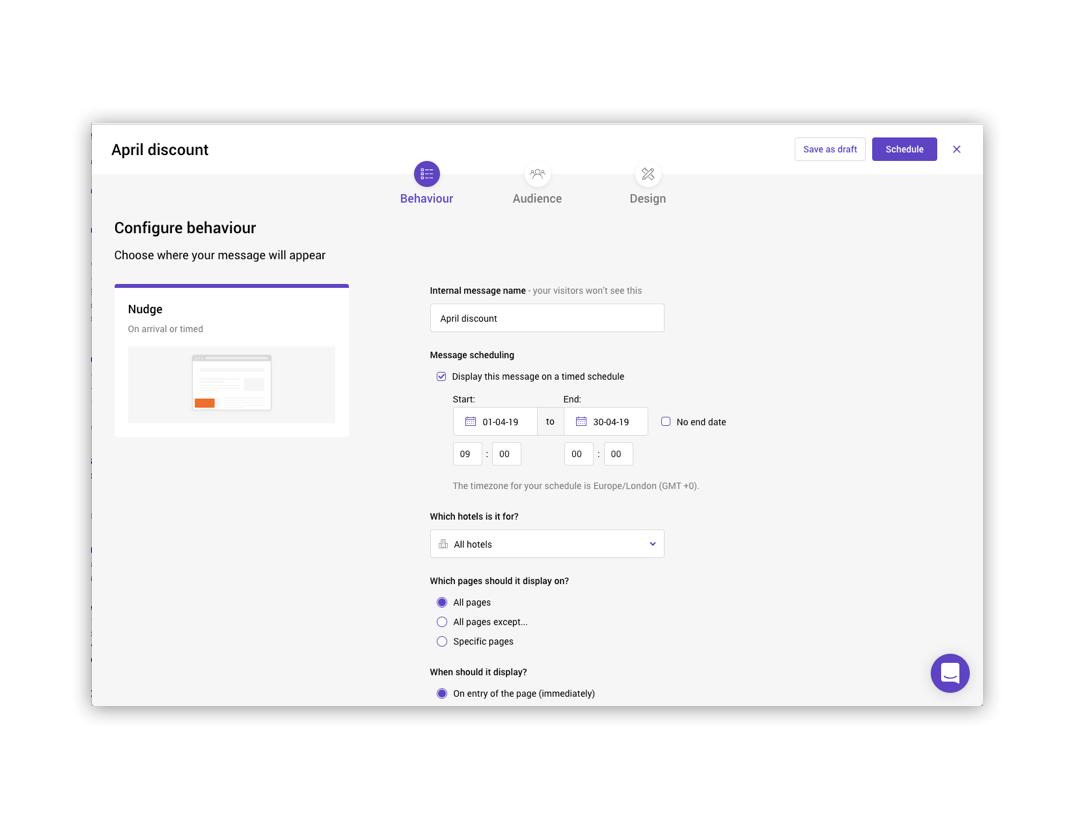 As usual we'd love to hear your feedback on this latest feature - particularly as it's one that so many of you have asked for. Is it working as you hoped it would? Is there anything else you'd like to be able to do? Get in touch and let us know.