If you're a Triptease customer you'll know that you can see the full list of everything our product team is getting up to by clicking on the Updates tab in the Triptease Platform. But we always like to share the highlights on the blog too because we're nice like that...

Go directly to:
Custom fonts for Message Porter campaigns
Creating campaigns in multiple languages
Complete your profile


---
Custom fonts for Message Porter campaigns
Product: Message Porter - Date: Wednesday 23rd May
One of the great things about working at Triptease is hackdays. This is when we pause our usual work to push one quick project from conception to production in a short space of time. This week one of our engineers did just that - and the result is custom fonts in the Campaign Builder!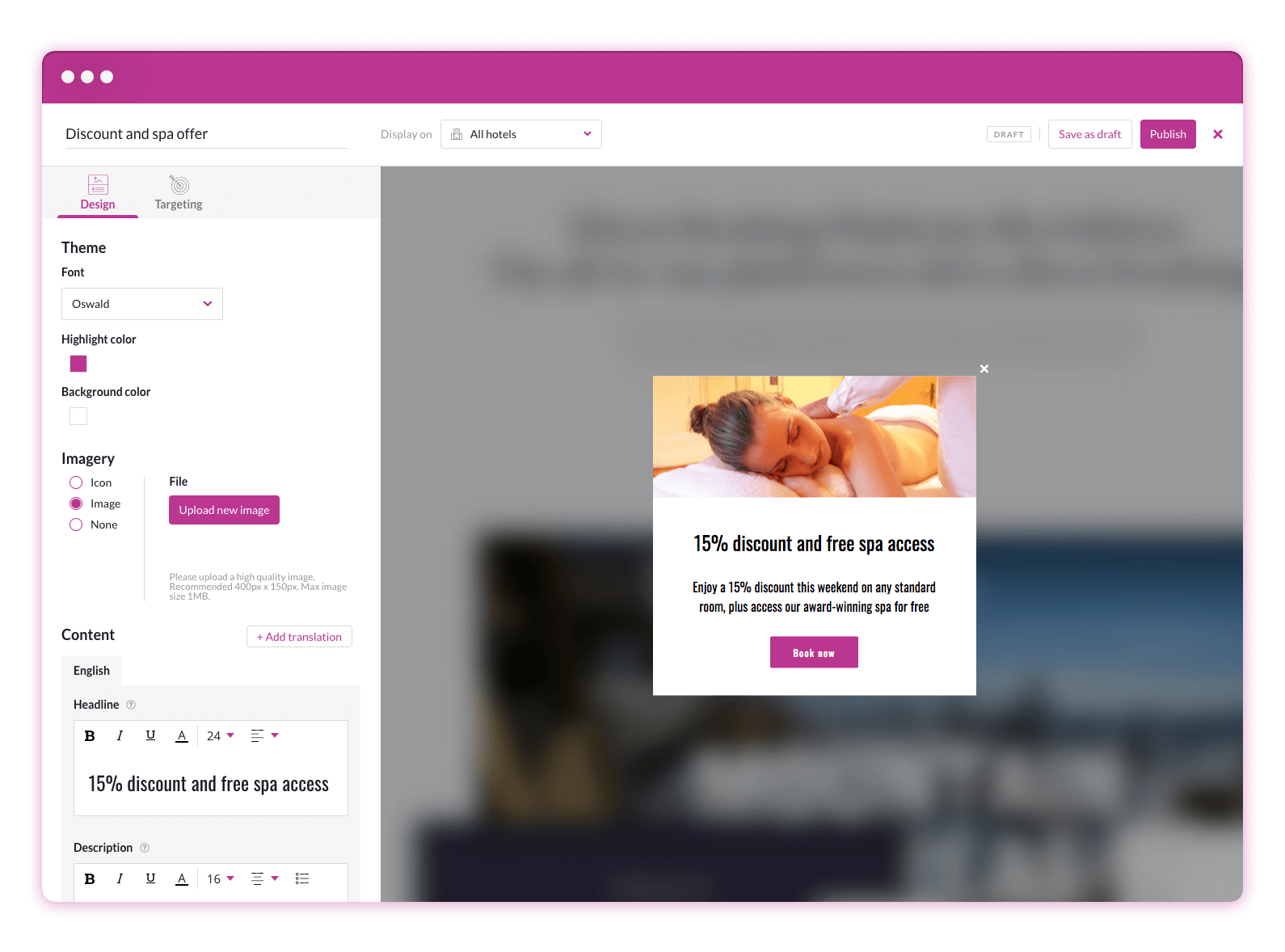 This means you can now style your campaigns with text that compliments your website branding. We've selected the available fonts based on popularity and design, so there should be something in there that works for all our clients. Have a look and let us know what you think!
---
Creating campaigns in multiple languages
Product: Message Porter - Date: Friday 11th May
Many of our clients have websites that are available in multiple languages. That meant that when it came to creating Message Porter campaigns they would have to build the same campaign manually several times to appear on each version of their website. This also made it harder to track the success of the campaign, because the data for one direct booking campaign would be spread across all those different versions.
But not anymore!
We're constantly looking to simplify the process of creating campaigns, so we've removed the language targeting option and replaced it with a brand new automatic translation function, powered by Google Translate. You can now replicate the same campaign to suit different language versions of your website instantly, and your campaign performance across all those versions will be measured as one campaign in the Campaign Monitor.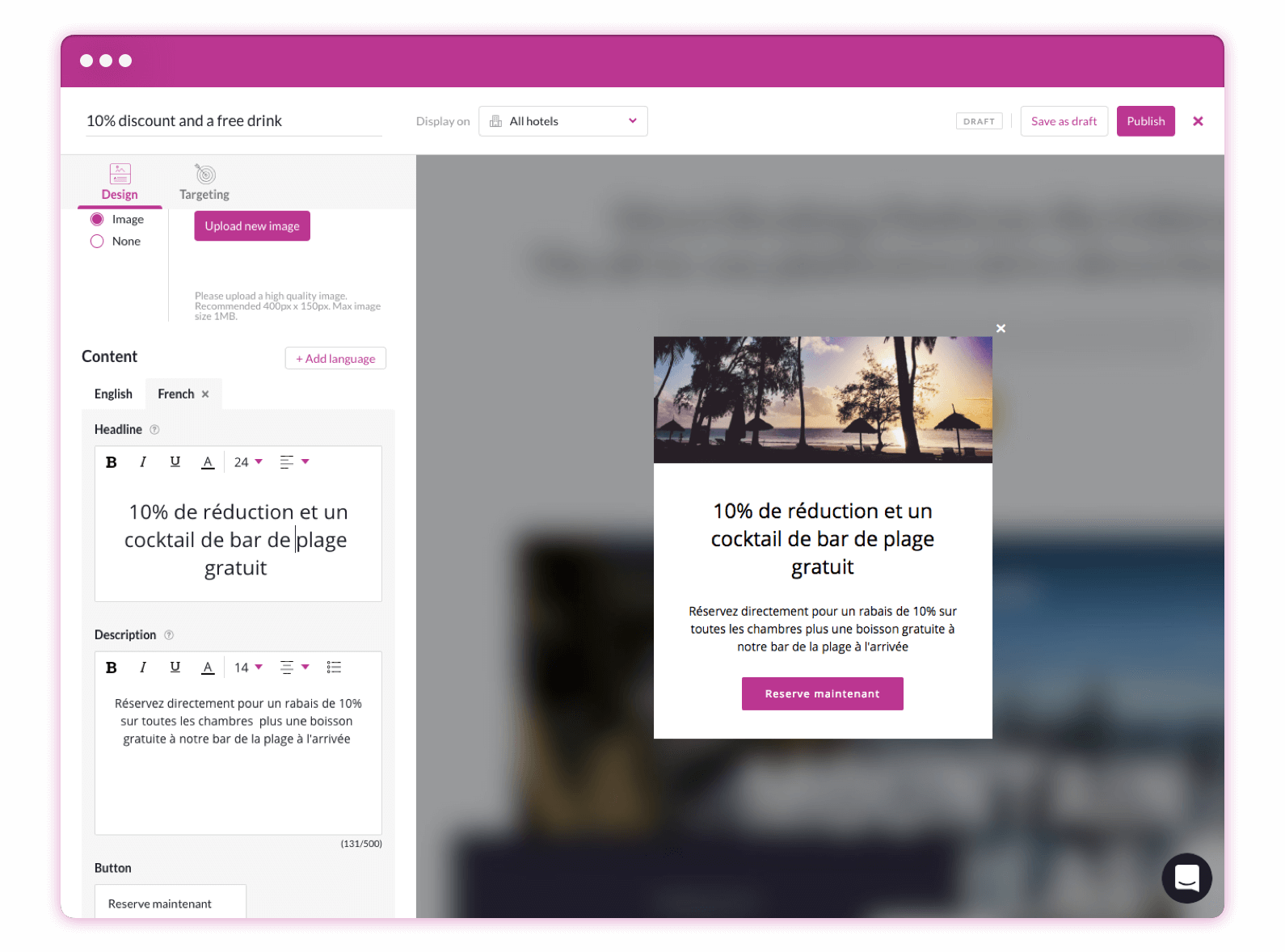 This does mean that you will no longer be able to create campaigns that do not align with the languages your website is available in. If you were to create a campaign in a language that doesn't match the language of your website, or websites, it would not appear. This is because when campaigns appear in a language that does not match your website it provides an inconsistent experience for your customers. This update removes any confusion for your potential guests, and makes things quicker and simpler for you.

Ready to create your first auto-translated campaign? Read the instructions to get going.
---
Complete your profile
Product: Insights - Date: Wednesday 9th May
We know that hoteliers who use the Triptease Platform have all kinds of varying jobs and goals that they need to achieve. We want to better understand what your aims are and what your role is within your hotel so that we can help you accomplish the things you came here to do.
We've now created a page where you can share your responsibilities and interests with us. This will help us build better products and experiences for you in future, so stay tuned!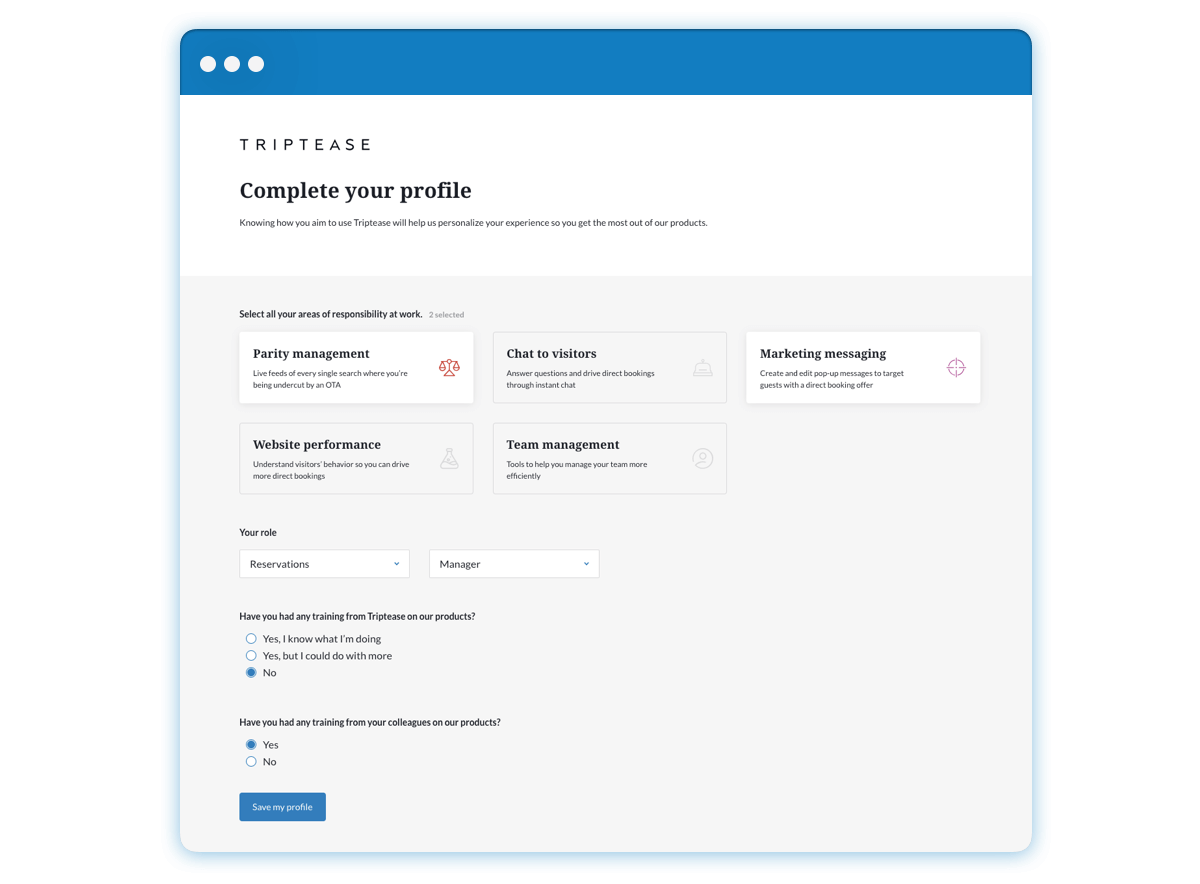 ---