Revenue strategy has evolved. It's no longer a matter of choosing a single practice to increase a company's revenue and valuation. Instead, it's now a complex combination that involves determining the best practices and integrating them with the best technology available and most appropriate approaches to pricing and marketing.
As the industry continues to change, so do the strategies for how to maintain business growth. You can't improve revenue performance by following a "one size fits all" concept. Hotels need to be integrating technology in order to optimize revenue.
Triptease sent Co-Founder Alexandra Zubko to the Revenue Strategy Summit (RSS), where some of the greatest minds in the industry gathered to share insights on integrating revenue data, marketing, and technology to advance best business practices.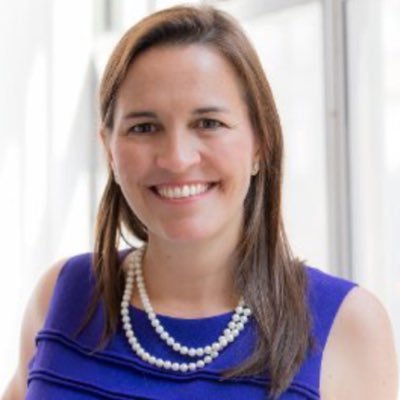 The Washington, D.C.-based conference launched discussions focusing on long-term strategies that can be implemented to create future growth and revenue. We're talking real, feasible strategies that grow as your business does.
So, how can hotels improve their revenue strategy, given the current state of the industry? Zubko breaks down the key learnings from RSS for us.
Why did you choose to attend RSS?
I was fortunate enough to speak at RSS this year as one of nearly 30 influential industry leaders. I joined panelists and keynote speakers such as Stacy Silver (President, Silver Hospitality Group), Nathalie Corredor (Senior Vice President of Strategy, Hilton Worldwide), and Michael J. Bennett (Vice President of Marketing, White Lodging Services).
Why can hoteliers learn at RSS?
The insights shared at the event covered everything from revenue management to profit optimisation, and how to use technology to tie it all together. The industry has a wealth of data that shows how we're doing, but RSS provided the information on how to use tech-based solutions to improve existing practices.
We're all aware of how technology drives us forward and RSS emphasized that we need to be open to embracing tech's ongoing developments, no matter how daunting it might be.
How did Triptease fit into the RSS agenda?
We were there to help hotels. What better way to maximize revenue than helping hotels drive direct bookings and increase their revenue streams?
How has technology advanced revenue optimization strategies over the past few years? How will it continue to do so?
We all know that tech has advanced us well along the "digital highway" and only continues to evolve.
Nathalie Corredor, SVP of Global Strategy for Hilton Worldwide, acknowledged how technology is going to help change the experience for our customers, for the better.
In her acknowledgement, Corredor addressed changes in the form of new technologies, technologies becoming less expensive, and hotel brands starting to have enough scale to participate in more tech-based solutions.
Were acquisition costs a hot topic, as well?
Oh, yes. We're very familiar with acquisition costs - are as hoteliers. Unfortunately, these costs have skyrocketed, alongside commissions. This results in a loss of freedom for hotels, which places them in a weakening position, if they're unable to fight or defend these costs.
RSS' agenda featured Jeremy Welter, EVP at Ashford Hospitality Trust, who admitted that this is becoming more expensive.
"There's much more cost that we're seeing in customer acquisition," said Welter. "It's such an important area, as an owner, it's very difficult for us to get a roll-up of all of those costs."
When you say hotels are in a "weakening" position, how weak are we talking?
Triptease took a look at Porter's 5 Forces, the model for evaluating marketplaces to determine this. The model reveals that hotels are undoubtedly in a weak - and ever-weakening position. The hotel industry has begun to fragment.
Before the Marriott-Starwood hybrid, the largest hotel chain in the world only had a seven percent market share. Now that the online booking industry is dominated by only two major players, what does that tell us?
What other costs are hotels facing?
Commissions are also getting more expensive. Some OTAs have said recently that they would make it more difficult to get information on consumers who book through them; other OTAs have been doing this for years. This results in a pressure on hotels to give them loyalty rates.
It's not about disliking OTAS - they are great at introducing valuable new consumers to hotels, but we believe in alternatives.
There was a big discussion around whether offering lower rates for loyalty members on direct channels had a positive ROI. Some argued it doesn't. However, the way I see it is that reducing rates to loyalty members within reason is a great investment in the long term. Getting guests via OTAs is a good, short term fix to get heads in beds, but it's not sustainable. Investing in your own website and your direct channels is an investment in your hotel, your brand, your brand equity. The results will last longer and will be much more sustainable, so it doesn't need to be ROI neutral.
We serve as an ally, partnering with hotels to give them breathing room and options. The hotel could get more traffic via OTAs or the hotel could use Triptease to increase direct bookings.
So at the end of the day, what helps hotels drive direct bookings?
Advanced, smart technology.
Triptease has created multiple products for a reason; our integrated data platform features key products that deliver insightful data and impressive results. Our consumer-facing Price Check widget encourages consumers to book direct, and is supported by Enchantment Messaging and Analytics.
We focus on e-commerce and distribution as the major channels to increase direct bookings, as we've found that parity positively correlates with direct bookings and online web conversion.
Get parity up for hotels, and conversion will follow.