Undercutting increases as stays get longer
Hotels know they need to be watching their parity. Rate undercutting is so widespread that it's taken as a given, and, in this industry, a successful ecommerce business depends on the alert hotelier keeping their eye out for stray disparities.
And, on an individual night basis, hotels aren't doing too badly at managing their rate parity. Across our client base, room rates shown for a one-night stay are being undercut around 5.8% of the time. But that undercut rate increases dramatically to 11% for a four-night stay - and 16% once the length of stay reaches 10 days.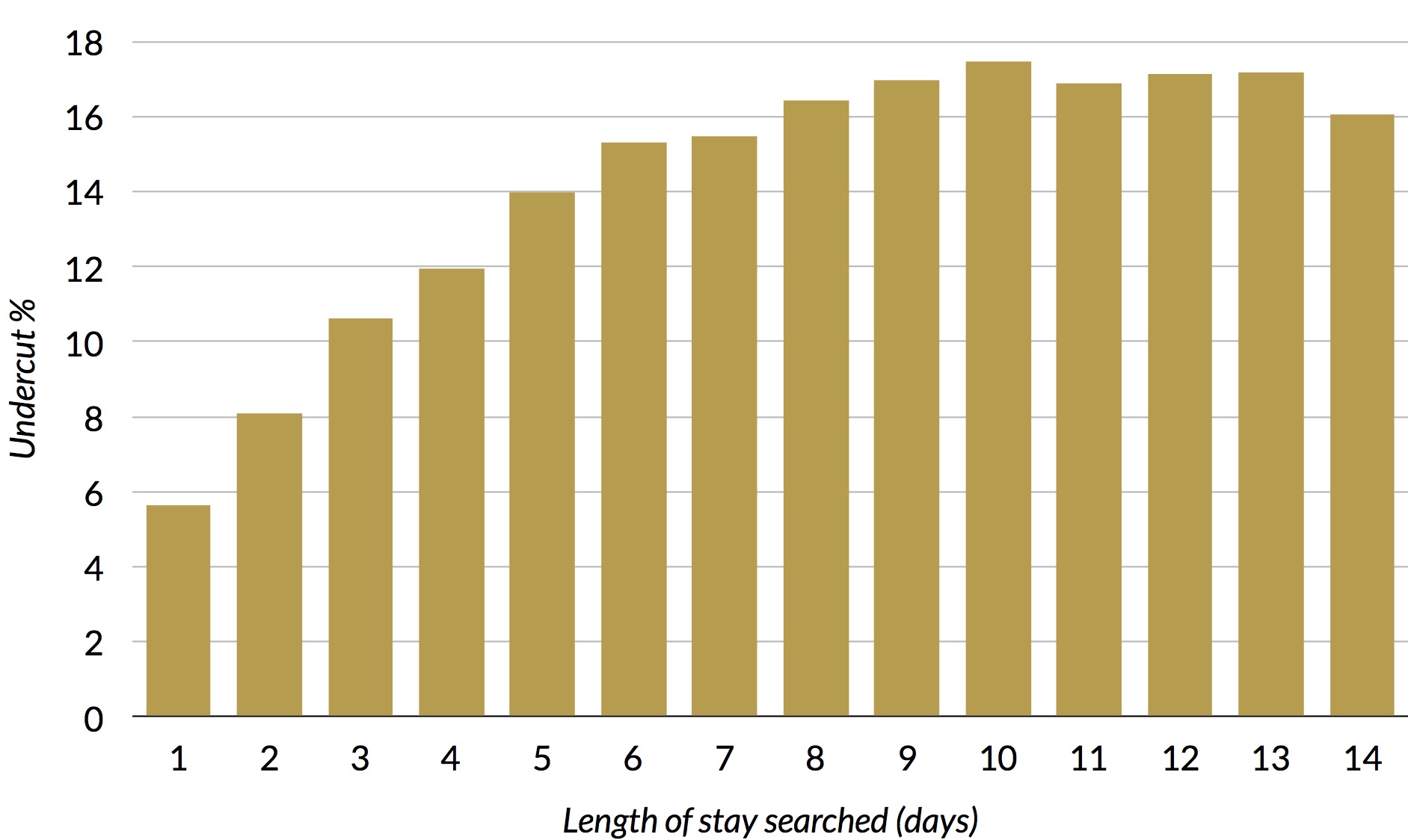 Why it matters
It's crucial that hotels look after the rate parity of longer stays. A higher average nightly rate (caused by disparity) will contribute to lost longer LOS bookings, which are more valuable to a hotel than overnight stays. Typically longer-stay guests spend more on F&B, you don't have to turn over the room, and so on. Being out of parity for just one night can impact many of the nights around it.
So, why is it happening? Part of the reason could be that hoteliers are more on top of their more immediate rates. Longer stays reach further into the future, and many hotels still deal with disparities on an 'as and when' basis. The average undercut percentage increases noticeably the farther you get away from the current date. This is how, across all our clients, undercut rate increases over the next 150 days: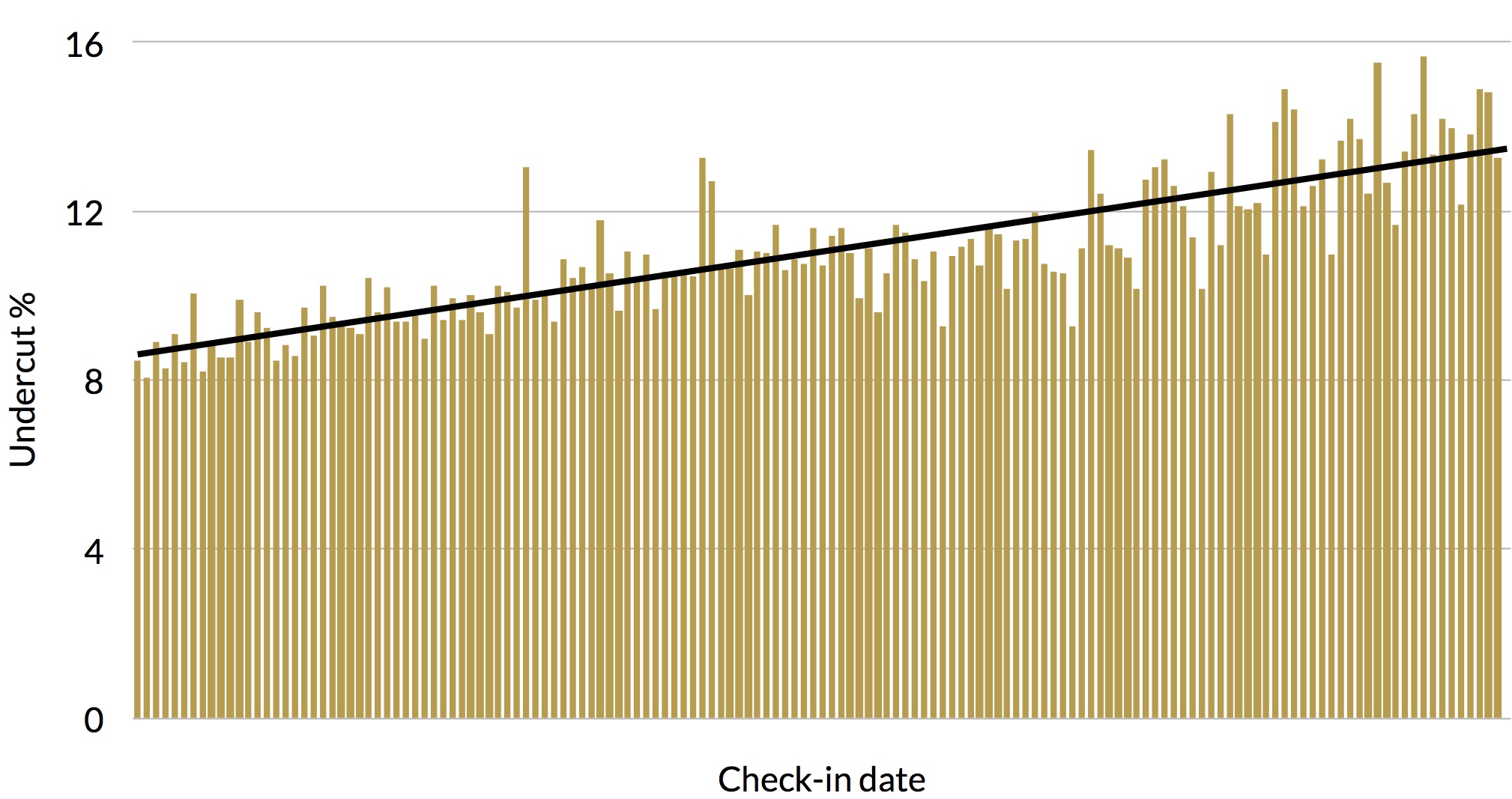 There are also more searches made for 1-night stays than any other length - across our client base, more searches are made for 1-night stays than 2-, 3-, and 4-night stays combined. (Understandable - 1-night guests are likelier to have the flexibility to shop around). So if the parity management software that alerts you to disparities is triggered by searches being run, then it makes sense that you're much more aware of single rate issues. Also, you know that old 'absolute power corrupts absolutely' line? There's the simple fact that OTAs know it's more difficult for hotels to manage parity further into the future, so they know they can get away with undercutting on longer stays.
Key to this problem, though, are blended rates. While booking engines can manage the blend of two promotional rates at best, one OTA in particular has the capacity to blend several more. That means that if a 10-day stay falls in a period where the hotel is running 3 different promotions (e.g. midweek rate + weekend special + Valentine's offer), that OTA can display a blended rate of all three - undercutting the hotel's Best Available Rate.
What you need to do
Resolving disparities quickly is crucial to rescuing longer bookings. Even if one night in a seven-night stay is out of parity, the entire week will be out - OTAs tend to display the average rate per night. One disparity could be the reason you lose an eight-night booking. It's just not worth the risk.
Interested in more parity insights? Join us at our Direct Booking Summit in New York and Barcelona this Autumn. Email HQ@directbookingsummit.com for more information.