This post is by Andrea Rego, Account Executive at Triptease
Here at our Triptease NYC office we have been brainstorming for great charity causes over the last few months.
Our goal was to help out and find a charity that was related to the hotel industry. That's how we stumbled upon Clean the World.
Clean the World is an organization that partners with hotels to recycle soap and other hygiene products to save lives with items that normally end up being thrown away. Think of all those shampoos and conditioners that go unused at hotels daily... Poor hygiene is one of the leading causes of death among children, resulting in disorders like Pneumonia and Diarrheal disease. Clean the World recognized this issue and decided to help make a change. They've already been able to recycle over 40 million bars of soap in over 100 countries - and they're just getting started.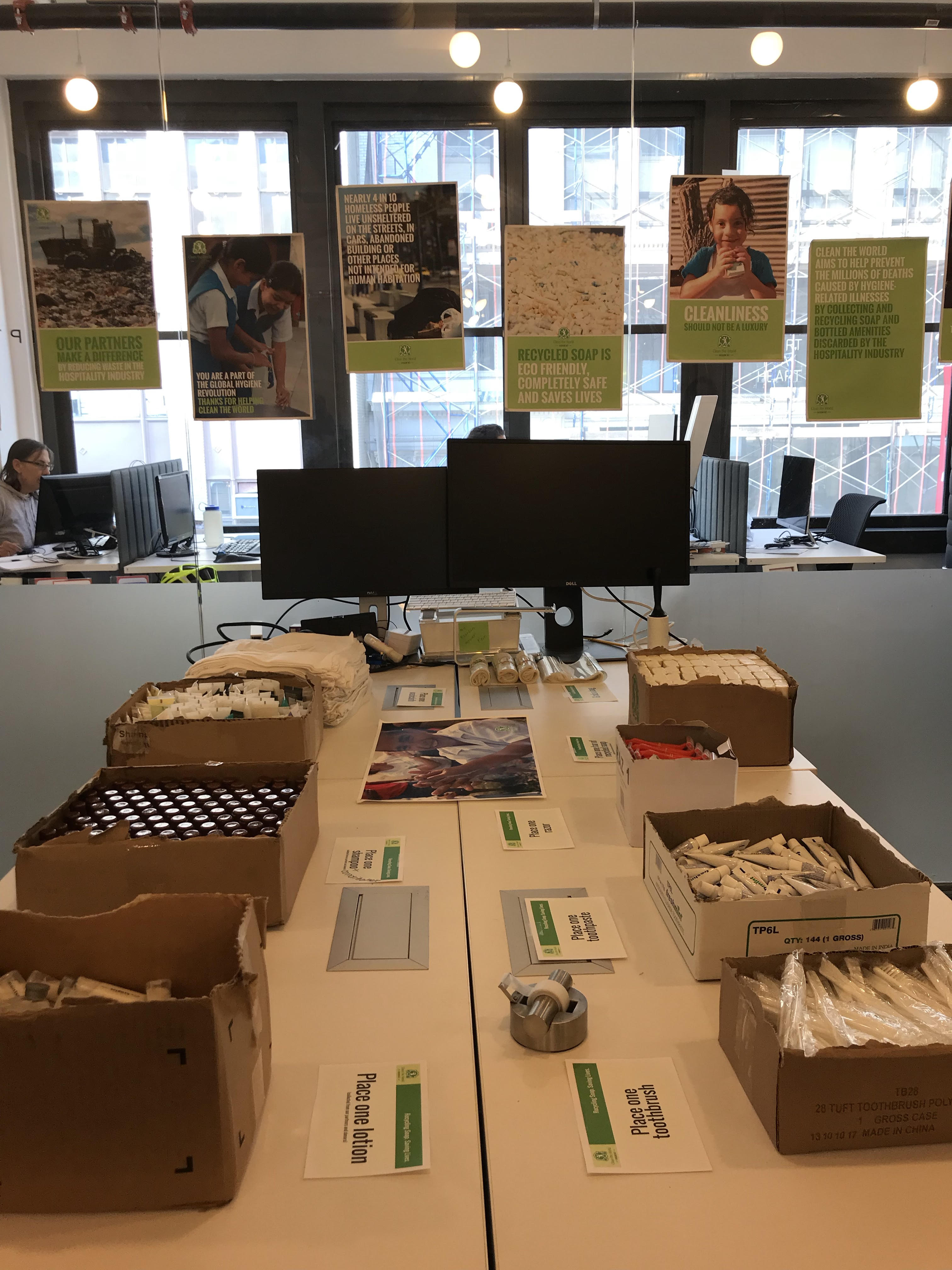 This really hit home for Triptease, and we saw it as an opportunity to do our part and help. That's when we called Clean the World and arranged to have 100 hygiene kits delivered to us so that we could volunteer in building them for a local charity. The kits included a toothbrush, toothpaste, shampoo, conditioner and a bar of soap. We built them as a team and had such a great time doing it! So much so that we've decided to make it a monthly effort to contribute as much as we can. Make sure to check out the charity we donated the kits to for our first event: Center Against Domestic Violence.
Clean the World is currently working with over 100 hotels - if you're not one of them yet, it's time to make a change and join the Global Hygiene Revolution!
You can find out more and enroll your hotel in the programme here!