It's been a year since the launch of Triptease's Hotel Heroes program - and what an incredible year it's been! We've shared insights from some of the leading names in the industry to empower hotels everywhere.
So what's new for 2020? Read on to find out what you can get from the program this year...




Who are the Hotel Heroes?
In the hospitality industry, best practices are often left unshared. That's why Triptease created the Hotel Heroes. Together with the panel of experts in hotel marketing, revenue and distribution, we set out to build a community where the industry knowledge can be shared and used by hotels of all sizes everywhere. The program helps break silos and give hotels of all sizes and budgets an equal opportunity to achieve their goals.




Meet our new Hotel Heroes
Our group of experts comes from leading hotels around the world: Starwood Capital Group, Wyndham Hotels & Resorts, Arlo Hotels, Jumeirah Hotels & Resorts, Best Western Hotels GB, Discovery Hospitality and other high-achieving industry players.
We're thrilled to announce two new members joining the panel this year: Sunish Sadasivan, Vice President of eCommerce and Revenue Management for Chroma Hospitality, and Colette Labis, Director of Partnerships & Distribution, Westgate Resorts.
Sunish has eighteen years of experience maximizing hotel revenue management and online distribution. He joins the panel to teach hotels of all sizes how to implement effective revenue management processes and to make data-driven business decisions.
"As hoteliers, we should be able to give the best offers to our bookers direct. If OTAs are able to take advantage of our rates - shame on us! But, together, we take the power back from them. Direct should always be best."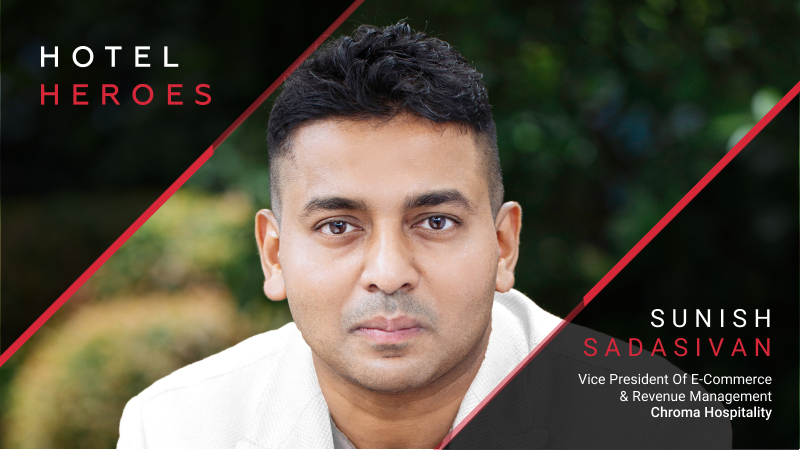 A true champion of the hotelier community, Colette took the 'three-strike rule' to the next level, suing Amoma after they repeatedly violated Westgate's terms - and making headlines along the way. Drawing from over 20 years of experience in hotel sales and marketing, she brings to the panel her expertise in channel connectivity and best practices for fair rate distribution from third parties. - even in the most difficult cases!
Direct really is best! It can enable you to service your customers without having to consult with a third party and even protect your guests from encountering fraudulent third parties that can ruin their vacation!
What to expect this year
The Hotel Heroes panel is back for another year to continue to educate the industry on hot topics like hotel metasearch, retargeting, dynamic rates, website optimization and much more. They'll also share the tested-and-proven practices that helped them grow direct booking revenue, so that you can take their learnings to your hotel.
In addition to insightful webinars and articles, the panel will continue to answer your questions. It's your chance to get an expert opinion on the challenges facing your hotel - just submit your question to the panel!
This year, you can also meet the Heroes at the Direct Booking Summit events in Bangkok, Berlin and San Diego, where they will be joining us to help run practical sessions on their areas of expertise.
We hope you've enjoyed getting to know our incredible panel of Hotel Heroes over the past year. There is much more to come!