The Direct Booking Summit is an event that welcomes hoteliers to share their problems, find solutions and build a supportive community focussed on increasing direct bookings. Our recent summit in New Orleans was no different.
Download the report to get key learnings, brand new data and practical takeaways on some of the most important topics in hospitality from over 20 industry-leading speakers.
Direct searches are up
Triptease Co-founder and Chief Tease, Charlie Osmond, opened the Summit with his Chairman's Welcome. He revealed that the number of people searching on hotel websites is now well above pre-pandemic levels, with bookings close to 2019 levels too. He also mentioned that customers aren't just booking more, they are booking bigger. After so many cancelled plans, travel companies are seeing a surge in 'once in a life time' trips that travelers are willing to spend big for.
But OTAs are ramping marketing spend
Responding to that positive shift in travel demand, behemoth OTAs are aggressively investing billions in marketing spend. Expedia has increased sales and marketing budget by 150% year-on-year. Booking.com doubled its marketing investment in Q4 with a focus on expanding its search engine marketing and display advertising.
No ordinary hotelier can compete with these budgets, nor should they. Charlie reminded the attendees that guests now value experiences more than ever before - and the experience that your hotel provides is something only you can communicate. OTAs? Well they can't tap into your brand personality and unique selling points. Instead, hoteliers have a huge opportunity to do just that coupled with using in-depth audience knowledge.
Building a tower of problems…
Everyone was asked to discuss their biggest challenge, or the key questions they wanted answered at the Direct Booking Summit. Once decided, they had to write them on two black boxes which were then brought to the stage where they began to take shape.
This activity made it clear that while OTAs increasing market spend is certainly an issue, it's just one drop in a wider ocean of challenges hoteliers want to tackle in the coming year.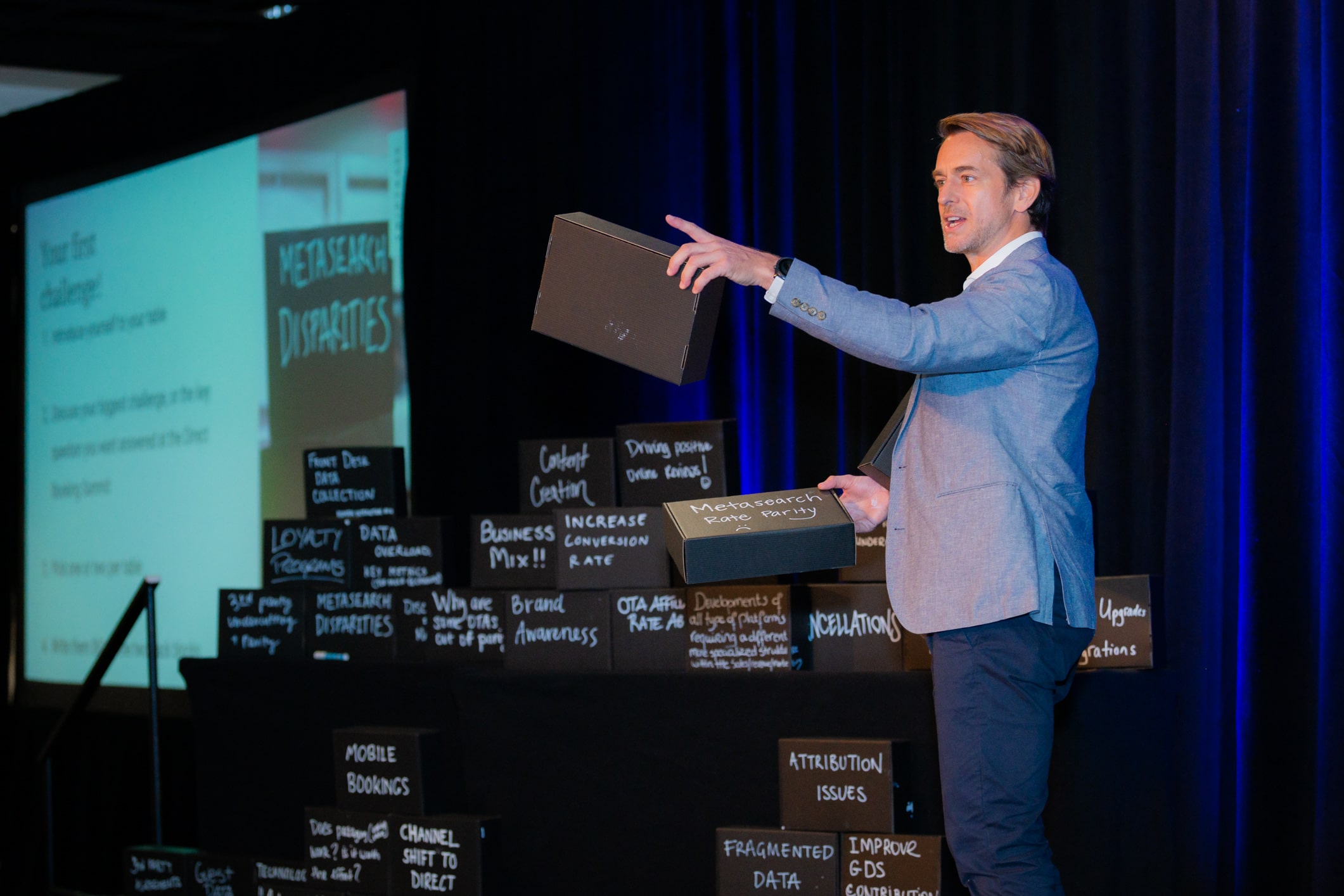 ...so we can find solutions
Across the two days, industry-leading speakers tackled a range of the issues written on the problem blocks - from metasearch parity and loyalty program to cancellations and customer reviews.
The aim of the direct booking summit is to find every hotelier someone else who shares their problem or knows how to fix it. Our speakers provided expert understanding and actionable takeaways that hoteliers in the room could employ immediately. Here's a rundown of some of the topics covered.
Turning rate parity to your advantage - how to win on metasearch
Jonathan Hickford, Senior Product Manager for Triptease Metasearch unveiled Triptease's latest innovation - Meta Price Match. More OTAs than ever are competing for guests attention in metasearch which leads to more undercutting and rising cost per click (CPC) prices. The damage is done if the guest sees your direct price undercut in metasearch - the chances are you've already lost them. But what if you could remove the highest impact undercuts from metasearch before a guest ever sees them?
Curious to learn how Meta Price Match works? Download the report.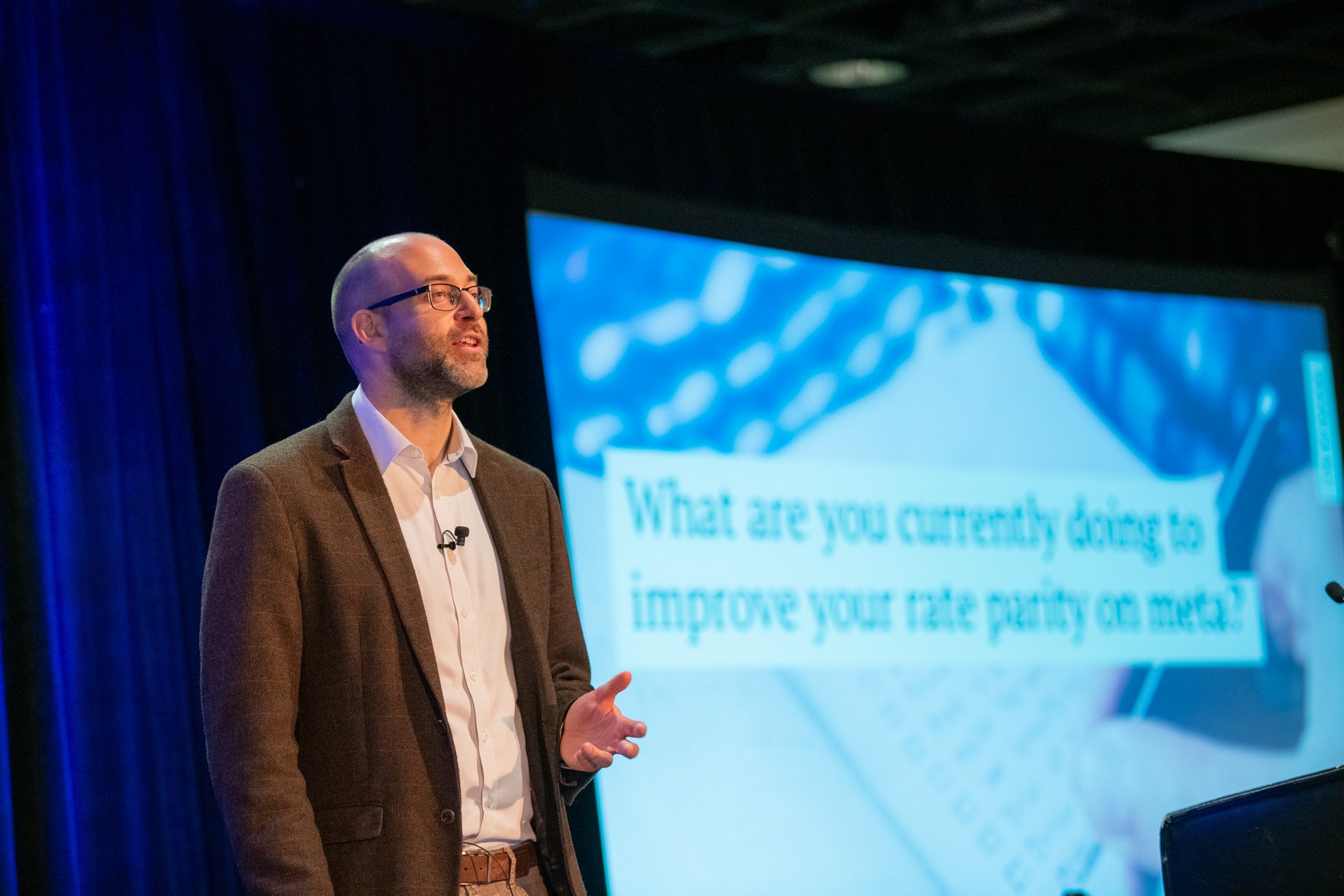 Guess what? The 'book direct' message is wrong
Bookings cannot be a measure of success while cancellations are on a meteoric rise. With one hundred days being the average lead time from booking to staying, a lot can go wrong in that time. Since booking terms have becoming incredibly flexible with $0 upfront payments - there's been a 35% rise in cancellations since 2017. Cancellation data shows that 37% of guests cancel their stay between 0-7 days out, with couples being three times more likely to cancel than families.
Hotels need a booking retention strategy to take control of their cancellations. Download the report to find out more.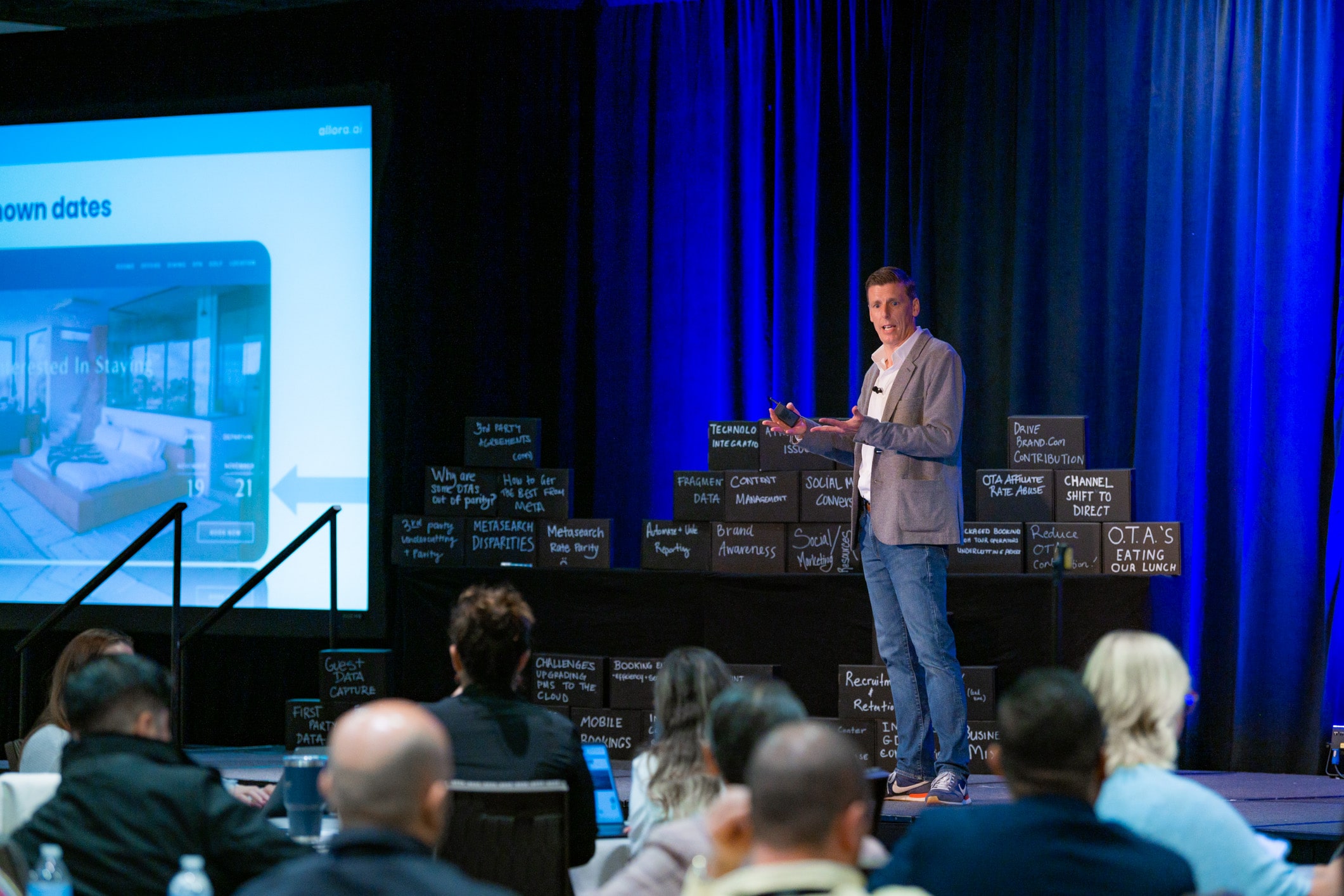 The loyalty roundtable: how to keep guests loyal in 2023
The panel addressed the highs and lows of implementing an in-house loyalty program with staggering results that show the true value in building loyal connections with your guests. Loyalty programs offer rich first party data that enable Warwick Hotels to create more sophisticated marketing campaigns by capturing data points like address, postal code, preferences and birthdays.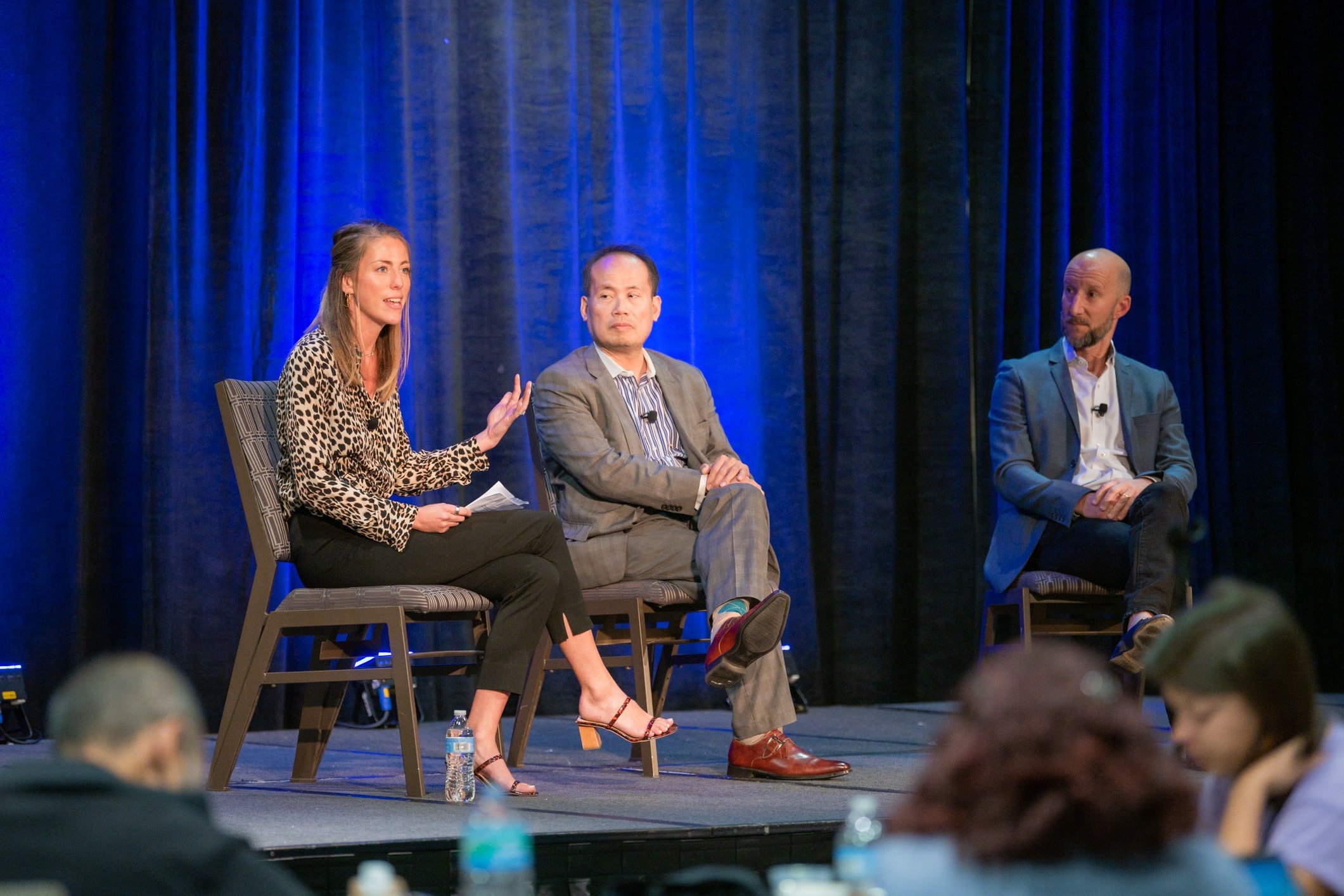 What else can you find in the report?
The current and predicted state of the industry - plus what consumer trends you need to capitalize on.
How one hotel increased their booking engine conversion rate by 10%
The problem with Google Analytics and how you can fix it
What can we expect in '23? US Hotel rate parity trends
Live website audits with a user experience expert
Whether you were at the Direct Booking Summit in New Orleans or would just like to learn from our experts, download our Key Learnings Report for the complete guide on how to improve your direct bookings.
Get the Direct Booking Summit report below