As part of our Hotel Heroes content series, our industry leaders have been penning their own thoughts on their areas of expertise, and offering advice on how to surmount some of the most pressing issues facing hoteliers today. As Vice President, Channel & Distribution Strategy at Wyndham Hotels & Resorts, Inderpreet Banga has shared his insights into the challenges caused by rate leakage, and how best to determine the incrementality of third-party partners.
---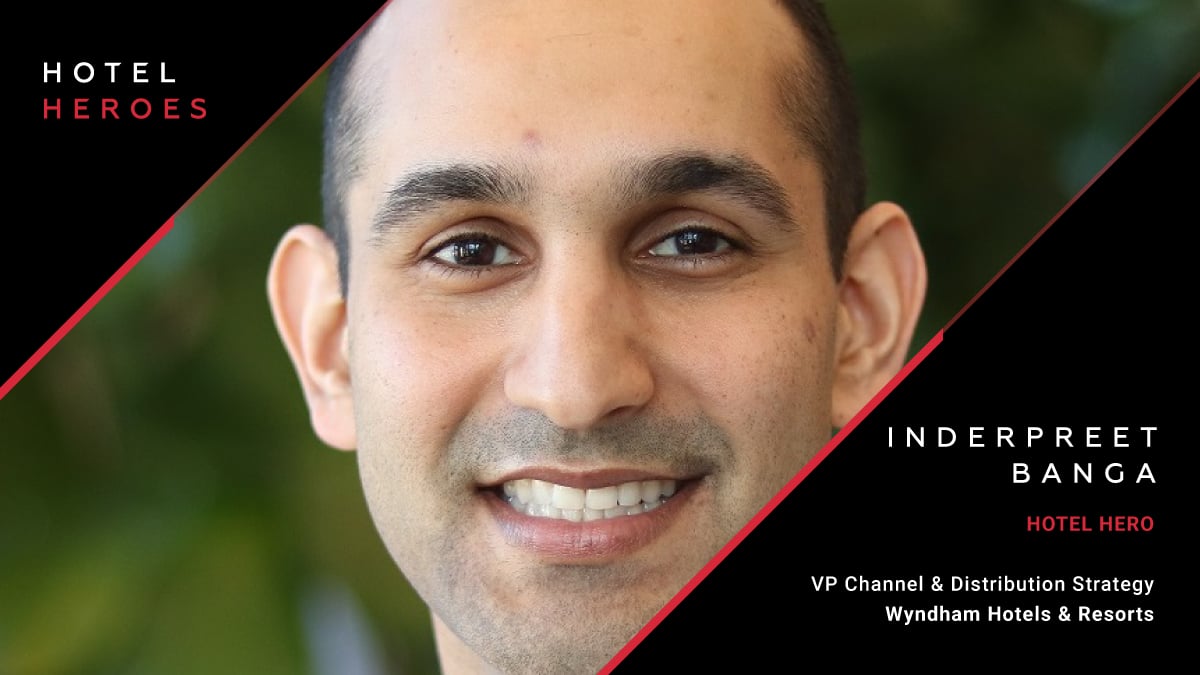 Hotels have always faced challenges of rate parity and distribution - but the landscape today is almost unrecognisable from that of the past. Hotels of the past faced serious challenges in driving occupancy, with static and siloed inventories spread across a number of third-party partners. A solution to this was to use wholesalers, whose objective was to give travel agents competitive B2B inventory and provide reach all over the world to facilitate bookings.
However, things have changed since the 60s, and the technology that solved these problems and opened up distribution has caused a number of challenges of its own. Third parties have now been able to expand the ways in which they distribute room rates and inventory, causing serious rate leakage issues when uncontracted organisations greatly undercut the hotel's direct rate. Today, hoteliers need to get smart, and make a greater effort to determine the incremental value that each distributor, channel and market segment brings to their hotel.
Are you in control of your own inventory?
With the rise of 'marketplaces' across the internet, from Google Metasearch to online travel platforms such as Ctrip and Fliggy, the competition to your direct website is more crowded than ever - and the rate of disparities will only increase as a result. Certain OTAs are not just getting their inventory from hotel brands directly, but also sourcing it from other distributors. Across the likes of South-East Asia, this issue is rampant - and the damage uncontracted third parties can do through parity leakage is a major concern.
In today's interconnected world, the incrementality of your distribution partners and channels can be really tough to monitor, and the only way past it is to continuously test and learn. Based on the research that we've been doing at Wyndham Hotels & Resorts, over 40% of wholesale bookings occur only a few days before the stay. A typical wholesale pattern (from a packaging perspective) would be a booking for multiple night length of stay made at least seven days in advance - for us, it's normally over 21 days. When bookings are coming in a couple of days before the stay, something just isn't adding up.
When booking patterns don't match up, it's time to question whether the rate disparity from that distributor is causing more damage than the business they bring. Rate leakage can also cause additional friction with your major OTA partners, who will take drastic measures to ensure they're not being undercut by any competing distributor. At Wyndham Hotels & Resorts, we are educating our franchisees to question the incrementality of these problematic bookings. In some instances, we have found that our inventory is being distributed to 'bad' market players - distributors who bid on our hotel's keywords in search, outbid us in metasearch auctions and undercut our Best Available Rate.
Rate leakage in the era of metasearch
The rise of metasearch has also strongly affected Wyndham's distribution strategy. Metasearch continues to grow at an extremely rapid pace, and Google is clearly leading the pack. Your potential guests can't be bothered to shop around - they want to find the best offer for them as quickly as they can, and metasearch helps them to do just that. The rate parity issues caused by wholesalers appear not only on metasearch sites but also across multiple online channels in various market segments. The 'leaked' inventory eventually finds itself in Consortia and TMCs, accessible to various OTAs. This is why parity is more important than ever, and why we have to constantly optimize our bidding on meta auctions to gain direct bookings - and this even includes not taking part in an auction when you're being undercut.
Beyond streamlining your hotel's meta strategy, there are a number of ways you can begin to tackle the challenges caused by wholesalers and determine their incremental value:
Start by analyzing booking patterns from wholesalers and other distribution partners. Over time, you'll start to see the replacement of some of your current channels with more profitable ones.

Look at various booking windows and lead times - does it make sense that a package is booked within three days of arrival when you expected at least a week of lead time?

Work with your respective market managers to determine the appropriate booking curve in various regions. For example, consumers in the UK typically are searching two to three months in advance for a length of stay of three to four nights. I can ask the market manager to validate this or provide me with even more granular information.

Monitor your parity. If your team doesn't have eyes on disparities on OTA and metasearch sites, you'll be losing a substantial proportion of your direct bookings.

In your contracts, ensure that your distribution partners' wider networks are playing in their respective sandboxes.