Triptease is launching its very first Direct Booking Summit: Asia-Pacific in Singapore on February 27-28 following three successful years touring locations across Europe and North America. We recently launched our draft agenda to give delegates a flavor of what they can expect from the event - download your copy here: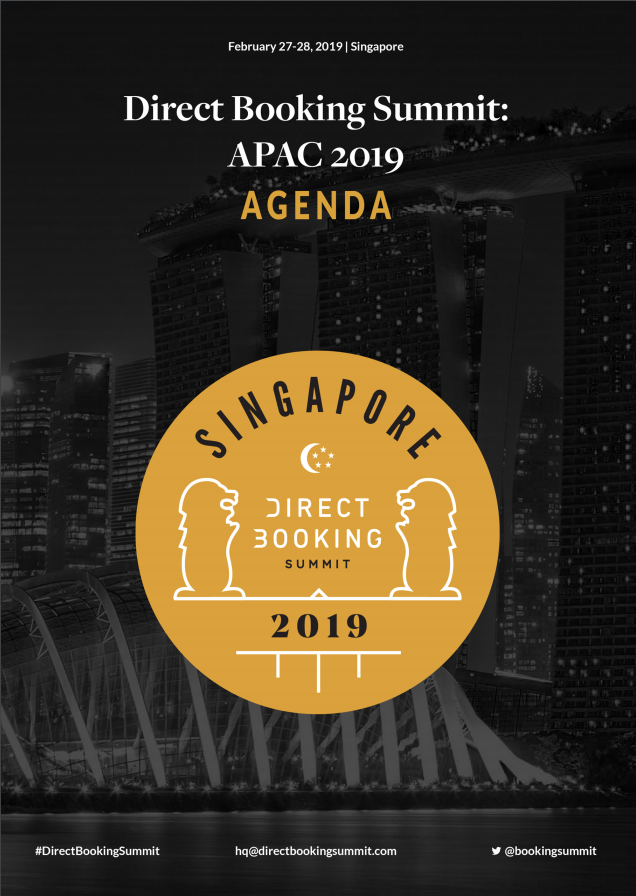 Tickets are available for a limited time only at just US $250. Update October 2018 - our 50% off promotion has now ended but tickets are still reduced from full price. Register today to make sure you're in the room with hundreds of like-minded fellow hoteliers to talk about OTA challenges, innovative direct booking solutions and the conundrum of wholesalers and unpackaged rates.
Is there something you'd like to see addressed that isn't yet on the agenda? Let us know at hq@directbookingsummit.com - we're continually tailoring our content to ensure it addresses as many regional challenges and opportunities as possible.
Register for the Summit today and join the Direct Booking Movement. We're happy to have you!