The inaugural Direct Booking Summit: Asia-Pacific will be touching down in Singapore on February 27-28. In anticipation of what promises to be an unforgettable event, we've been catching up with our best-in-class speakers about direct bookings, the APAC hotel industry and what the future holds.
In today's interview, we speak with Blessy Townes, Group Director, Digital Marketing, The Discovery Leisure Company. Blessy will be drawing on her extensive experience of conversion optimization in her Clinic, Conversion analytics 101.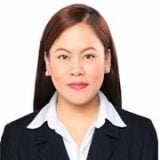 Blessy Townes | Group Director, Digital Marketing | The Discovery Leisure Company
Triptease: What can Direct Booking Summit attendees expect to learn from your Clinic?
Blessy: The Discovery case study is a zero to hero success story. From revamping our websites to SEO- and mobile-friendly versions, to launching our own PPC Campaigns and professionalizing our Social Media presence, discover how a local brand's digital transformation has enabled the growth of direct revenue stream above and beyond annual targets and decreased our dependence on OTAs.
Triptease: What are the main challenges for customer acquisition in your region?
Blessy: First challenge is the budget. While properties are getting accustomed to spending on PPC and Social Media Ads with limited monthly budgets, OTAs and big chains run their campaigns continuously and implement the more advanced AI technologies. Some properties have gone far in terms of average ad spend, but with the growth of brand and generic searches, the amount could only reach a fraction of potential guests. Second is the fast-changing technology. AI poses both threats and opportunities depending on where you are with your campaigns. Targeting tools are getting very sophisticated, but minimum spend (and a bigger team) is necessary to maximize and scale up campaigns. Brands with older technologies find it very challenging to upgrade and interface systems, deliver Omnichannel experience across devices and platforms, and ultimately to assist conversions.
Triptease: We've learnt that your role in The Discovery's digital channels as well as working with Sojern and Triptease contributes to 35% of the hotels' revenue. What are your top tips for capturing customers online?
Blessy: Gone are the days when we can decide where we want to be present. Welcome to the Age of the Customer, the dawn of Digital Darwinism where the question is not whether we're transforming digitally but how well we're doing it. Channels don't work in silo – it's not a choice between digital and traditional media, Google or Youtube, Facebook or Metasearch. Map out the customer journey of your target market, take the Integrated Marketing Communications approach to ensure touchpoints are covered, then optimize for conversion. If you don't have enough budget, work with partners that can help you with acquisition and engagement strategies to complement your campaigns.
Triptease: Tell us more about the hotel/OTA relationship in Philippines. How is it different there as compared to the rest of Asia-Pacific?
Blessy: It's a love-hate relationship just like everywhere else. The very distinct difference is how Philippine hotels compete in the digital space. We all know that OTAs are very agile and always the first to adopt new technologies. They have deeper pockets and the machineries that individual properties and local brands don't have. While they're dominating Google Search Engine Results Pages (SERPs) with both paid and organic contents, the local industry is just warming up to the idea of spending on Pay-Per-Click (PPC), exploring on-page Search Engine Optimization and hosting bloggers. Hotels find it more comfortable to pay commission than risk to run their own campaign and optimize for conversion. I came from a non-hotel background and I can say that we hoteliers have a lot of catching up to do. But first we have to commit to Book Direct because only this will help us identify where we are in the customer journey and what else can be done to improve our presence in every single touchpoint. And more importantly for hoteliers, booking acquisition cost is much lower with IBE than with OTAs.
Triptease: In 2015, you've arrived at 100% increase in direct booking for two consecutive years. How can you achieve similar results in 2019?
Blessy: We're strengthening our Book Direct Campaigns even more by revitalizing our Loyalty Program in 2019. In the previous years we saw how bookings shifted from OTAs to Direct; this year, we are seeing the growth of our Loyalty channels. Convenience drives loyalty; hence, creating wider visibility for our Loyalty Program together with the group rebranding happening next year, we're positive that casting a wider net strategically and delivering a seamless Customer Experience (CX) will drive more direct business.
Triptease: The Discovery's properties have won multiple awards: World Luxury Hotels Awards, Luxury Travel Guide Awards and most recently Conde Nast Johansens Awards for Excellence. What's your secret to success?
Blessy: The Discovery Hotels and Resorts group is a trailblazing Filipino hospitality company. Locally, we were the first movers in hospitality ventures, i.e. from a Suites Only service-residence to an upscale designer-concept Boracay resort. We always set a higher bar whether it's exploring new markets or new destinations. And our guests follow us because the Discovery brand is a promise of quality and Service That's All Heart. There's always something to improve on and we don't rest on our laurels– we elevate Filipino Hospitality to global standards. As per our owners, such awards are very important because we want our guests to have confidence in our hotels, especially with the development of our Millennial brand slated to unveil in 2019 as well as new Discovery properties in key cities in the Philippines.
Triptease: What do you think about the direct booking movement?
Blessy: We're stronger in numbers. With shared experiences and best practices, we can work together and learn from each other to increase our Share of Voice, bookings and revenue. Direct booking provides the golden opportunity to own guest data and makes for better engagement, guest retention and lifetime value.
To hear more from Blessy and to meet her in person, join us at the Direct Booking Summit at The Fullerton Hotel in Singapore on February 27-28. Tickets are available at a $200 discount until November 30th. Will we see you there?
Register now