Joe Pettigrew, Director of Revenue Maximisation Europe Hotels at Starwood Capital Group, is a key member of the Hotel Heroes council and was a returning speaker at the Direct Booking Summit EMEA. He has also recently joined the Yotel team to supercharge the Starwood brand's revenue strategy.
We caught up with Joe after his keynote talk on "10 Useful Insights to Maximize your Hotel's Revenue with Direct Bookings" at the Direct Booking Summit in Paris. Read on to find out more about Joe's views on marketing budget allocation, the importance of Brand and top focus areas for driving more direct business in 2019.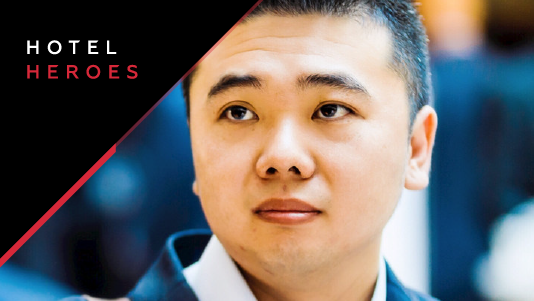 Welcome back! It's your second year as a speaker at the Direct Booking Summit - what did you think about the conference?
It was fantastic! Great sessions and speakers. Also, the Summit's attendees are such a diverse group of people, who all offer different perspectives on the challenges facing the industry.


How has the Direct Booking Movement evolved since the first Summit?
A few years ago, the Direct Booking Movement was extremely tactical. The industry focused a lot more on best practices to convert guests on a hotel's website - that's also when Triptease's Price Check appeared. I feel like the Movement is moving from website conversion tactics towards a bigger discussion about the impact of the 'upper funnel'. For example, the brand experience.


Why did this shift happen?
I believe that's because both hotels and OTAs have realized that they need to increase the brand value to get our customer to come to the brand.com before Google and other search engines.
The industry's discussions have become more customer-centric. Instead of concentrating on capturing the booking, we talk about owning the customer.
For example, AirBnB aims to become a superbrand that owns an entire travel journey, while Booking.com has opened its system to other API providers to establish a seamless end-to-end customer experience. Major hotel brands such as Hilton and Marriott have also started to join in on this trend.


What is the importance of Brand for hotels today?
First of all, by brand, I don't necessarily mean having an established logo above your hotel's front door. When I say brand, I mean consistently delivering a differentiated guest experience with a sense of individuality, character, and a set of defining values. In today's market where the hotels have become commodities, having a brand that stands for something can give you tailwind in competing against other hotels in your area, and also in winning over OTAs' customers.
Today, I believe that hotels need to focus more on defining, delivering, and promoting their brand rather than the quick ROI of performance marketing. For example, at this Summit, we've talked a lot about the importance of brand loyalty. Investing your marketing budget in the top-of-the-funnel Brand strategies can pay off in the long run. Hotels just need to keep monitoring their brand success and stay patient to see long-term results.


How do you suggest measuring the success of a hotel's brand strategy?

The importance of Brand essentially manifests itself on relying less on OTAs. Customers go to OTAs and hotel metasearch sites during the research stage - that is, if they don't know which hotel they want to stay in. If your customers have a strong affinity to your brand, they will search for your hotel in their destination.
The problem is that the industry's attitude towards Brand has been 'if I don't see an ROI on it, I'm not going to invest in it'. What they don't realize is that they might have been measuring the impact of Brand incorrectly all along.
There are a number of KPIs that can help you establish the strength of your brand - for example, the number of searches, mentions on social channels, or even an extent to which your hotel relies on OTAs to get bookings.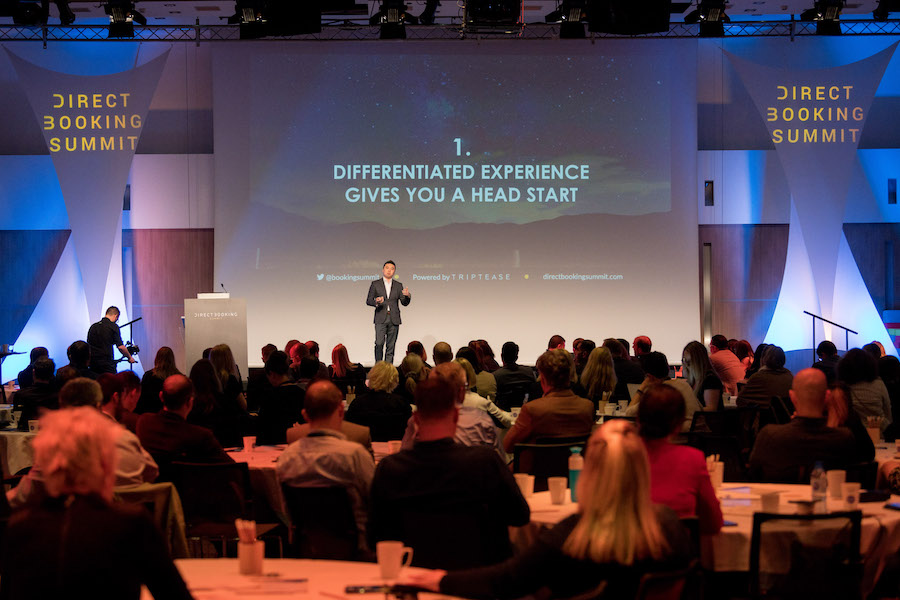 During your keynote, you've talked about the 'middle of the funnel' - why is important for hotels?
In the middle of the funnel - a place where customers don't know in which hotel they're going to stay yet, but know their destination and value they want - OTAs can provide more value to hotels. If you already have good brand tactics as well as organic and paid campaigns on Social, you can leverage the visibility you can get on OTA sites and convert their customers into direct bookers.


This year, you became a part of the Hotel Heroes program. What has motivated you to join the council?
I've always wanted to have a forum where we could share ideas to help move industry forward and stop repeating old mistakes. I believe that the hospitality industry often suffers from episodes of amnesia: we do something, then we forget what we've done, and we keep repeating the same tactics even though they might have already been proven ineffective.
The industry's mentality often shifts towards slightly radical ideas, such as cutting out all OTAs or other distribution channels. Hotels need to understand that a 100% direct bookings share within your distribution channel is not a good thing if it doesn't make any money. To generate more revenue, we actually need to optimize all of our distribution channels. I believe I could help with that, and want to bring an ownership perspective into the council.




Every month, Joe and other Hotel Heroes will attempt to answer your questions submitted here. You can also meet them at the next Direct Booking Summit near you!