Lord Nelson Hotel and Suites is a 261-room independent hotel in Halifax, Canada. With challenges ranging from a custom booking engine to an 'ancient' chat tool, the team at Lord Nelson was struggling to connect to their guests online. We caught up with Kathryn Buttle, Assistant GM - Revenue, about the way the Triptease Platform has revolutionized the relationship between Lord Nelson and its potential guest.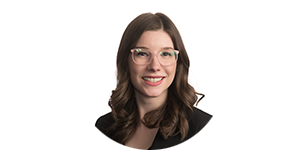 Kathryn Buttle | Assistant GM - Revenue | Lord Nelson Hotel and Suites


Triptease: Why did you decide to invest in a direct booking platform?
Kathryn Buttle: As an independent hotel, we struggle with time limitations. Maintaining control of our parity was not something we had time to do - it can be a 24/7 job on its own. Triptease provided us with a set of eyes on our rate parity through their Disparity Dungeon. We can also use the chat feature to really tailor our website experience to every guest.
Triptease: How was the integration process?
Kathryn Buttle: Very easy! Triptease gave us everything we needed to integrate their platform with our site. We built our booking engine in-house and that alone can often cause issues. It was huge for us to be able to integrate with Triptease so easily.
Triptease: Does your team use the platform frequently? Which features do you use the most?
Kathryn Buttle: We are always logged in, every weekday and weekends. We enjoy seeing new features being created by Triptease popping up in our platform. The platform is extremely user-friendly and gives you a clear picture of what's going on. It shows only the features that you need to focus on.
Triptease: What is the most significant change that you have noticed on your website since integrating with the Guest Intelligence Platform?
Kathryn Buttle: Previously, we never had visibility over what was happening on the website. It's only when we launched a new website and then partnered with Triptease that we have been able to start measuring the impact of our work. We never had that sort of data before! We can now analyse which countries are converting at a higher percentage than others! But most importantly we are able to measure the impact of the changes we make. Since introducing Triptease's chat feature (I can't talk enough about it!) we've been able to really connect with our guests and capture additional reservations. We have increased our conversations to nearly 30 a day!
Triptease: What is the biggest challenge you face?
Kathryn Buttle: It is paramount that we attract and convert as many guests as possible on our own website and avoid the high abandonment rates. We are planning to launch a loyalty program and auto check-in to further capture guests.
Triptease: What are relationships with OTAs like in your region?
Kathryn Buttle: A high percentage of our business comes through OTAs and I assume this is the case for most independent hotels in Canada. We do our best to work with them as they provide us with a higher level of visibility however are always looking for new ways to improve our direct bookings.
Triptease: How much do you prioritize the digital guest experience?
Kathryn Buttle: It's certainly an aspect we need to focus on. We are trying to drive direct bookings and attract group business to establish our brand as a convention destination. 2019 needs to be the year of digital focus for us and Triptease is a critical part of our strategy!
Triptease: What is next for Nelson Hotel? What are your plans for the next couple of years?
Kathryn Buttle: We are currently a 4.5-star property with the goal of being recognized as the first 5-star property in Halifax. With that comes the focus on service and digital world.
Triptease: What in your opinion what are the trends that you see in the hospitality industry in Canada? What about across the Americas?
Kathryn Buttle: The focus on digital technology and personal service is slowly gaining ground to help Canadian hotels establish their product on the world market.