On February 27-28 our first Direct Booking Summit: Asia-Pacific will welcome hundreds of hoteliers from around the world to the Fullerton's Hotel in Singapore.
Meet the Triptease APAC team, who will be at the event to help you get the most out of the two-day conference.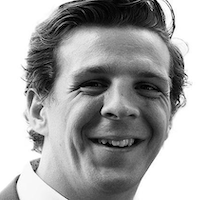 Daniel Mourad, General Manager
Meet Daniel, General Manager for Asia who has been in Singapore for over 10 years. He previously helped travel clients across the region to create and execute Digital Marketing strategies, with a particular focus on traffic acquisition. In the past, Daniel represented Singapore for Rugby and has appeared on the History channel. Daniel aims to personally meet every DBS attendee over the two-day event.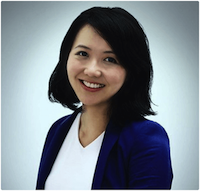 Jo Yeo, Customer Success Manager
Jo is part of the pioneering group of Customer Success Managers in Singapore and oversees key strategic accounts in the region. She has extensive client-facing experience and will be hosting the Direct Booking Coaching sessions at the event.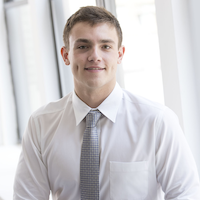 Alex Kahn, Market Manager
Alex has been with Triptease for over three years and was the founding member of our Singapore office in October 2017. He covers our strategic accounts across Asia and leads our efforts on expanding into new markets including Japan, Korea, and mainland China.
Melisa Tan, Market Manager
Melisa is a Market Manager who works closely with hoteliers across Thailand, Singapore, Hong Kong, Taiwan, Maldives and India. She advises hoteliers with solutions to drive direct and reduce their cost of distribution.
Rob Mence, Strategic Market Manager
Rob is Strategic Market Manager for Australia & New Zealand. Previously responsible for the South Africa and Middle East market for Triptease, he moved from London to Singapore in January 2019. Rob has over 10 years' experience in digital and over three in advertising. If he's not driving direct bookings, talk to him about climbing, motorbikes, or his recent move.
Reen WZ, Market Manager
Reen is a Market Manager in charge of Indonesia and Malaysia. Ready to talk about direct bookings in these regions? Please feel free to speak to her in English or Bahasa.
Eliah Leong, Market Manager
Eliah is Market Manager for the Philippines, Vietnam and Australia. Talk to him to find out more about the hoteliers, brands and partners Triptease is working with in these regions and the results those properties have been seeing.
Daphne Kua, Technical Lead
Daphne is a Technical Lead for APAC in the Customer Success team. She provides technical support and expertise for the full suite of Triptease products to ensure hotels' success in driving direct. Daphne speaks Mandarin and is currently learning Spanish.
Alessandro Cammarata, Customer Success Manager
Alessandro is a Customer Success Manager. He is passionate about helping our clients with the Triptease platform and giving them the tools to improve their performance. Originally from Italy, he moved from London to Singapore in 2018.
If you want to book some time with our team contact hq@directbookingsummit.com.
See you in Singapore!