How to turn your hotel rooms into bestsellers
One of the happier stories to come out of the first few doom-laden months of the year was the news that beloved UK bookseller Waterstones had returned to profit for the first time since the recession.
A large contributor to the bookshop's turnaround in fortunes was managing director James Daunt's insistence on individual bookstores having their own personality and focus, with branch managers taking responsibility for their own stock.
Instead of chasing the ebook market - once touted as the future of the written word - Daunt's strategy embraces the physical book, and encourages booksellers to cultivate a local character by writing their own personal recommendations of their favourite texts.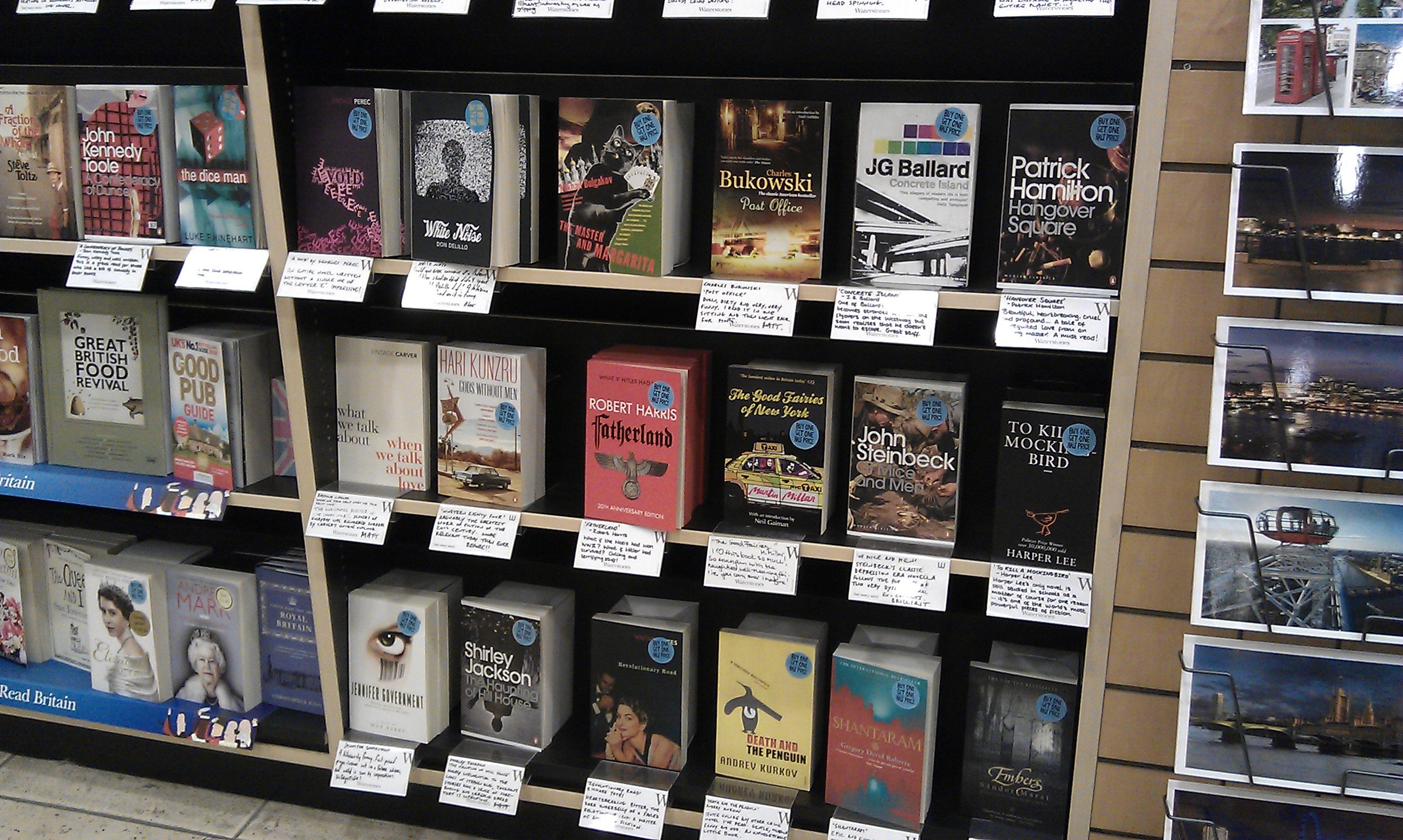 It's one of the most noticeable things about a Waterstones store - the proliferation of seemingly hand-picked content from members of staff. It truly feels as though booksellers are trying things out and recommending the things they know their customers will love.
This led us to thinking, could the same thing work for a hotel? Whilst more and more hoteliers are rightly embracing technology that improves the guest experience, there will always be space for the humble handwritten note. A little recommendation left on the desk before a guest arrives in a room, for example, could suggest the concierge's favourite pizza place for dinner. The point of this kind of marketing isn't to be flashy; it's to bring in a personal insight to the local area that the guest wouldn't be expecting.
In a crowded marketplace, doing something that shows a guest you put real personal effort into improving their stay is a really important method of setting yourself apart. Handwritten recommendations are low-budget but high-impact, and will really stick in the mind of a guest - you wouldn't find the general manager's favourite nail bar listed on an OTA. Your hotel's human character and interests are what differentiate it from thousands of others, so why not take a leaf out of James Daunt's book and make the most of it?