There's just over a week left until the Direct Booking Summit: Europe. If you haven't secured your tickets yet, you'd better hurry! Head over to the website to check out the agenda and register.
We've been profiling some of our best-in-class speakers in the run up to the event on June 27-28. So far we've heard from Airbnb's Robin Clifford, The Curtain's Sam Riches, and GuestScores's Rob Fleischer about how they're feeling ahead of the summit. Now it's time to hear from Oliver Geldner, Partner at Taktikon AB. Oliver will be moderating a panel on Improving the relationship between Marketing, Digital and Revenue. So what does he have to say about the Direct Booking Movement?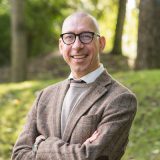 Oliver Geldner, Partner

Taktikon AB
TRIPTEASE: How are you feeling about speaking at the Direct Booking Summit 2018?
Oliver: It's a very exciting opportunity to discuss if and how the distribution landscape can be altered in favor of the product owners (i.e. hotels).
TRIPTEASE: What can attendees expect to learn from your panel?
Oliver: During the panel discussion, we will try to shed light on the similarities and differences between Sales, Marketing, Revenue & Distribution, and why these functions need to work closer together.
TRIPTEASE: What are your thoughts on the Direct Booking Movement?
Oliver: I'm all for it!
TRIPTEASE: What are Taktikon's main goals and challenges in 2018?
Oliver: Our goal is to get more people to understand the different strategies required for generating demand and converting demand; in other words, to understand the role of digital marketing as a tool for revenue managers. One of the main challenges we face is making organizations understand how demand generation and conversion require different tools, different resources and different KPIs.
TRIPTEASE: Which other speakers are you most looking forward to hearing from at the Direct Booking Summit: Europe?
Oliver: Robin Clifford from Airbnb, to understand how hotels fit in the value chain of their customers. Also Satyan Joshi from Google, because Google is the devil in disguise 😉
Want to hear more from Oliver and our other incredible speakers, including representatives from Google, Marriott and Best Western UK? Buy tickets below or get in touch with hq@directbookingsummit.com for more information!
Buy tickets for the Direct Booking Summit: Europe